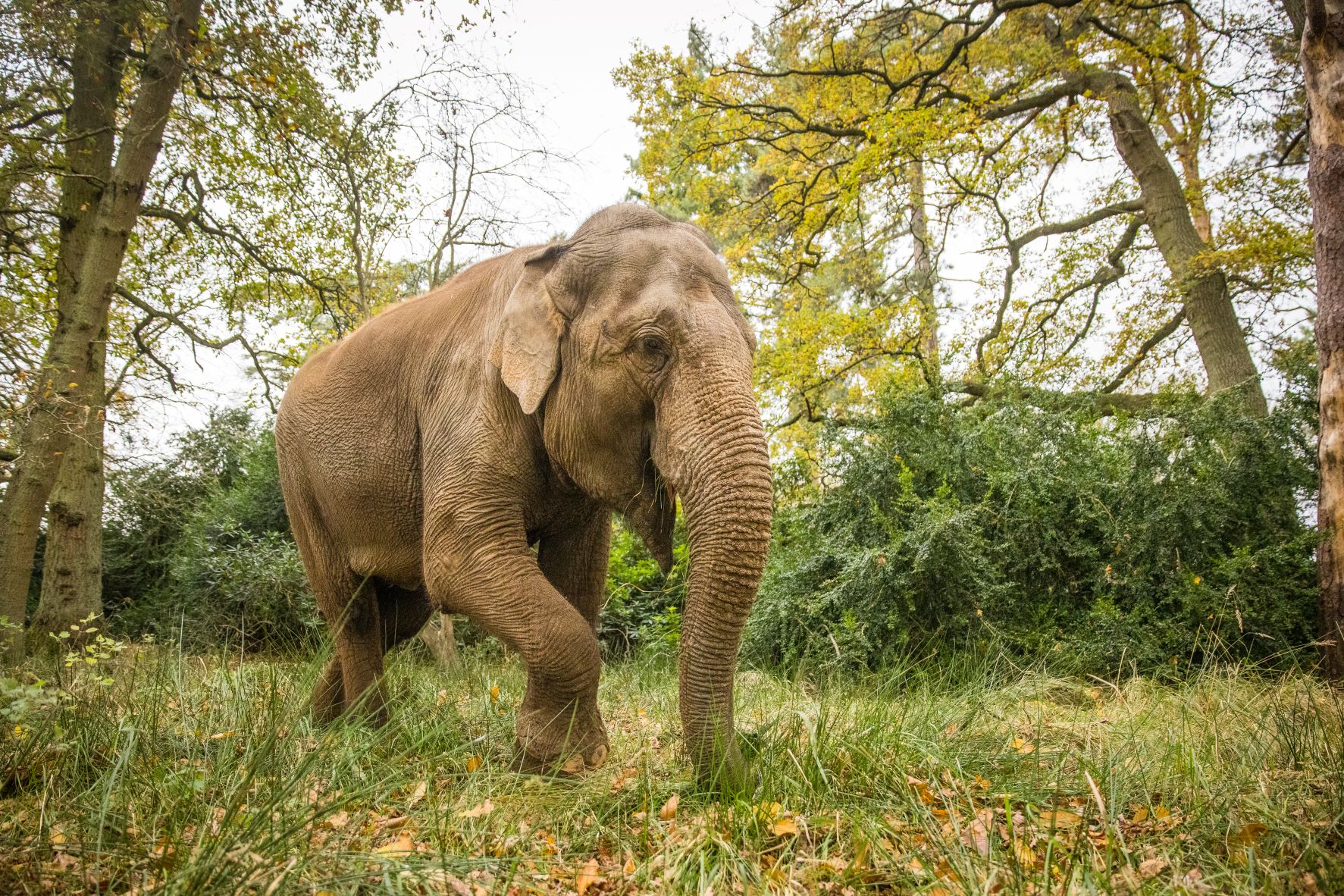 Organise a school walkathon
...To help protect the wild elephants!
Get your students involved in protecting the wild elephants by planning a summer term Walkathon Safari Event at your school this year!
Your class could be in with the chance of winning a school trip to Woburn Safari Park (including your very own tour guide for the Road Safari!), PLUS an exclusive educational elephant talk and a tour of the educational TUSK charity garden.
School Trips

Terms & Conditions
School rates are valid Monday to Friday during term time only.
School rates are only valid for schools travelling on coaches or minibuses. One car may accompany the party for emergencies but no other vehicles can be part of the group. Anyone travelling in cars will be charged standard entry rates
The total number of adults must not exceed the number of paying children. If it does, the above prices would not be valid and normal group rates would apply.
Free adults are allowed as per the ratio for the school sector. Additional free adults will not be permitted.
You will be invoiced prior to the trip taking place. Payment is required 1 month before your trip.
If number of students/adults change before the invoice has been sent to you, please inform us as soon as possible so that we can invoice you for the correct numbers. If these numbers change after the invoice has been sent, then the number of students/adults stated on the invoice will need to be paid for. If extra people turn up on the day of your trip than has been invoiced for, they will need to be paid for on the day of your trip.
Schools must have proof of payment and final numbers with them on the day, otherwise entry will not be permitted.
Cheques should be made payable to Woburn Enterprises Partnership
All prices include VAT
Cancellation policy: If you cancel within 7 days of your trip, you will be charged the full amount. If you cancel within 14 days, you will be charged half the full amount. Any cancellation more than 14 days before you will not be charged
Teachers wanting to undertake a pre-visit must complete the pre-visit request form and return to us at least 10 days before their pre-visit. We will authorise this form and return to you.
This form must be brought on the day of your pre-visit and handed to the cashier to gain entry.
Schools are entitled to one teacher pre-visit per class.
Pre-visits are only for teachers; any additional people accompanying them will be charged normal admission rates.
Proof of ID may be asked for.
If a school undertakes a pre-visit but then cancels their trip, the school will be charged standard admission rates for the teacher who attended the pre-visit.
On arrival at the Park, the teacher leading the party should bring the completed schools admission ticket and proof of payment to the coach office and hand over to the cashier. The coach driver must accompany the teacher but all other adults should remain with the school party.
Toilets are available at the ticket offices and in the leisure area.
If you have booked a tour guide, please ensure you arrive at the main entrance 10 minutes before your tour time. This will enable you to confirm your entry for the day with the ticket office.
If you have an educational activity booked in the foot safari, please be on time as we have other bookings throughout the day and may not be able to facilitate you if you are later than 15 mins for your start time.
We ask that anyone over the age of 11 years wear a facemask in the indoor teaching spaces, unless they are exempt.
We ask that you adhere to all government guidance in relation to the current global pandemic.