From Monday 13th November to Weds 20th December:
OPEN Thursday to Sunday ONLY, from 9.30am to 3pm (last entry), closing at 4pm.
Book tickets online or pay on arrival at the gate. If you plan to arrive after 12.30pm, standard day tickets are available on arrival.
Enter in your own vehicle and enjoy
unlimited circuits of the Road Safari
. The re-entry route can be found through the concrete car park, past Elephant Meadow.
Park for free and continue your adventure on two feet through the Foot Safari, where you'll explore the walk-through habitats of a host of smaller mammals and birds.
All animal walk-throughs are open from 10.45am and close 30 minutes prior to Park closing, except Farmyard Friends which closes 1 hour prior to Park closing. The Dissscovery Zone is open from 10am to 3pm.
Catch a daily programme of keeper talks and demonstrations with many of the animals, including red pandas, birds of prey, otters and sea lions.
Take a walk on the wild side!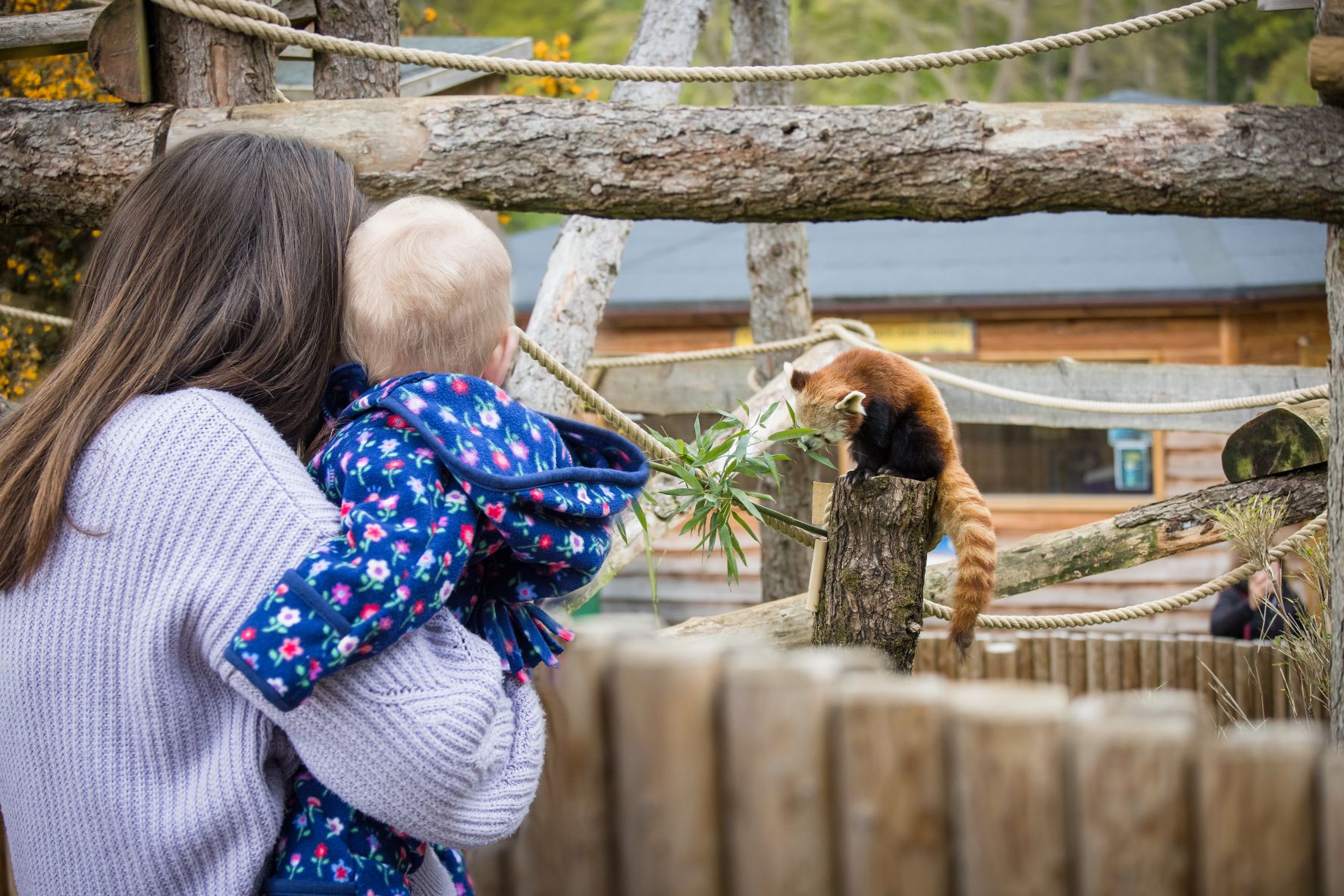 Himalayan heights
This innovative enclosure has been specially designed to suit the adaptations of the park's adorable red pandas. Opened in 2017, when this beautiful russet-coated species became resident at Woburn Safari Park for the first time ever.
The red pandas have a house with large viewing windows for visitors, with an overhead tunnel leading out into their spacious enclosure, filled with a rope ladders, nest boxes and bushes to hide in!
Read more about the red panda.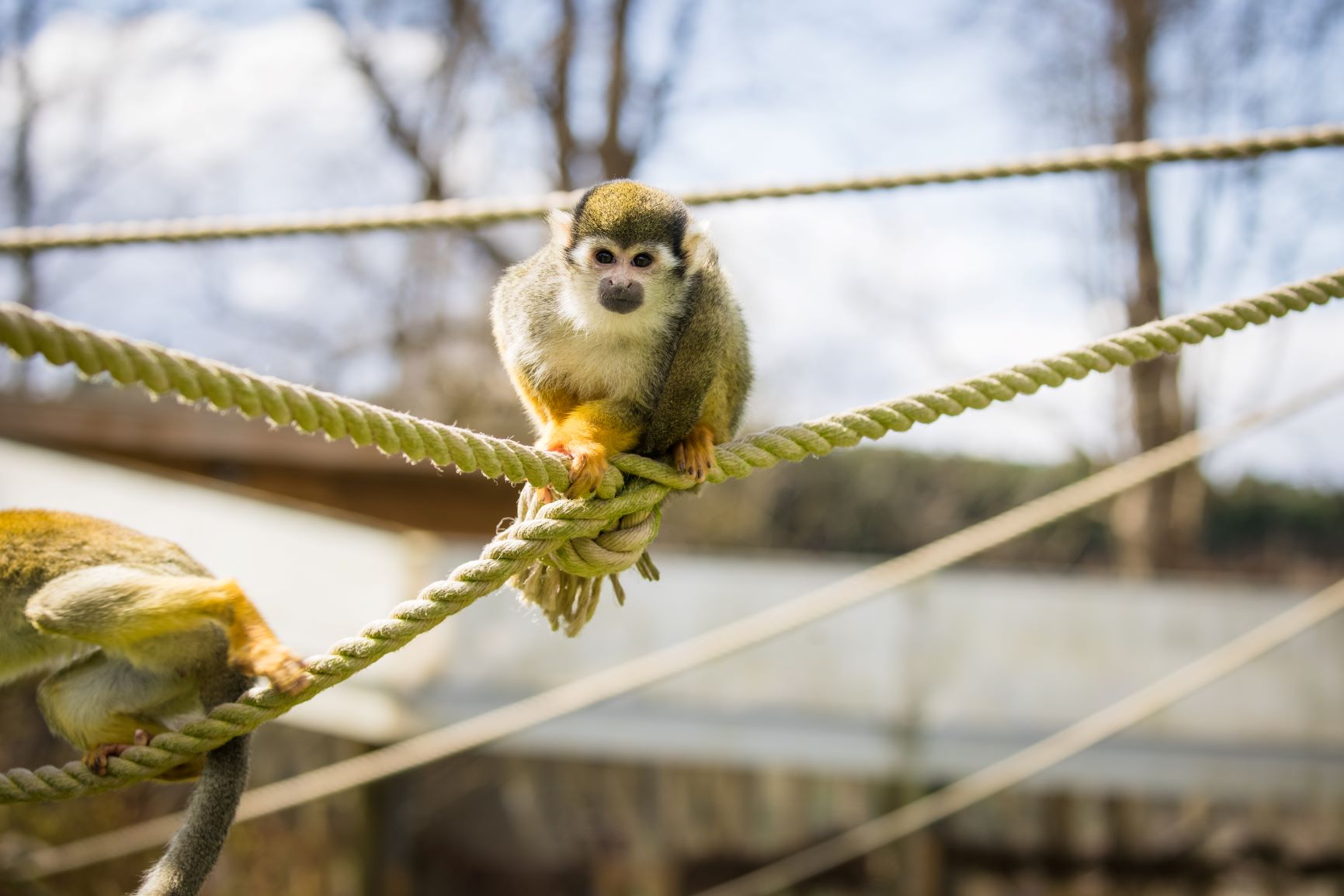 Monkey Mayhem
Monkey Mayhem is home to a large breeding troop of Guianan squirrel monkeys.
Head on over to watch as the monkeys show off their climbing skills as they move along the ropes, trees, and vantage points in their new home, just as they would in the wild.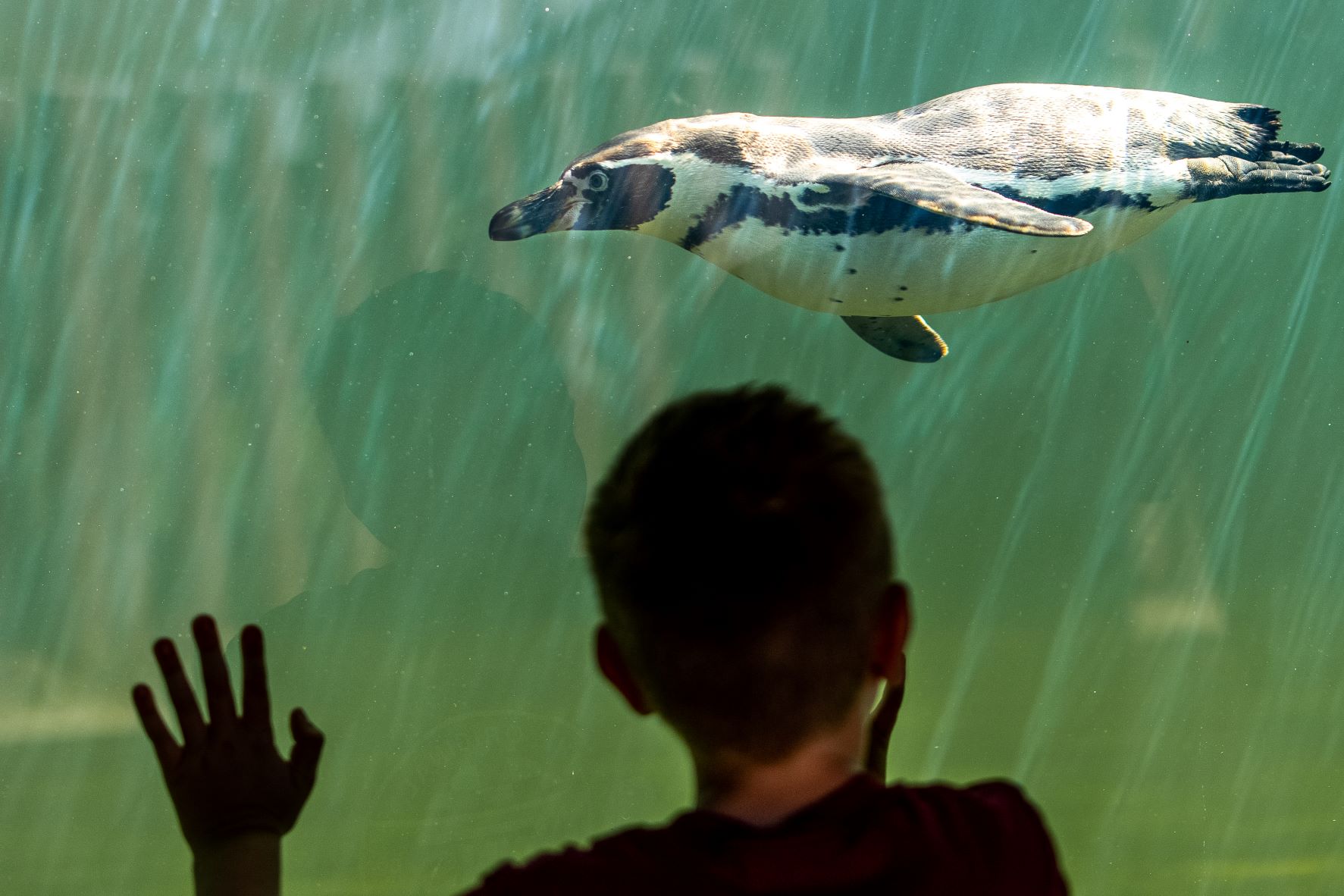 Humboldt Harbour
Humboldt Harbour is home to a large colony of Humboldt penguins.
The newly installed viewing windows will give visitors a unique insight into the complex system of burrows that the penguins make each year. While on the other side of the enclosure, visitors will be able to watch the penguins diving and playing below the surface of the water.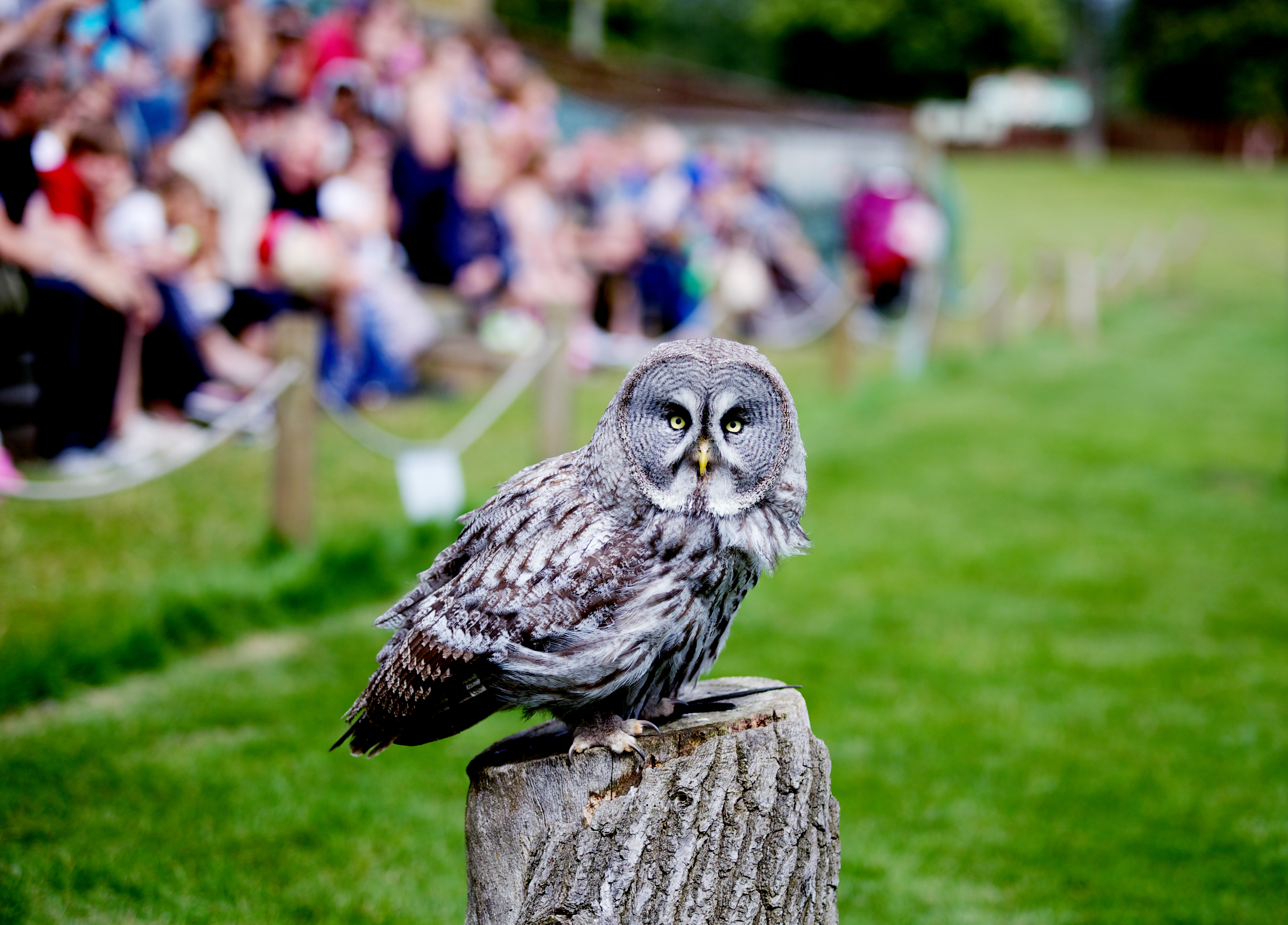 birds of prey
The Birds of Prey is an impressive and memorable part of the Foot Safari.
Walk around the aviaries to visit the home of an African spotted eagle owl, red-legged seriema, harris hawk, brown wood owl, great grey owl and the Turkmenian eagle owl.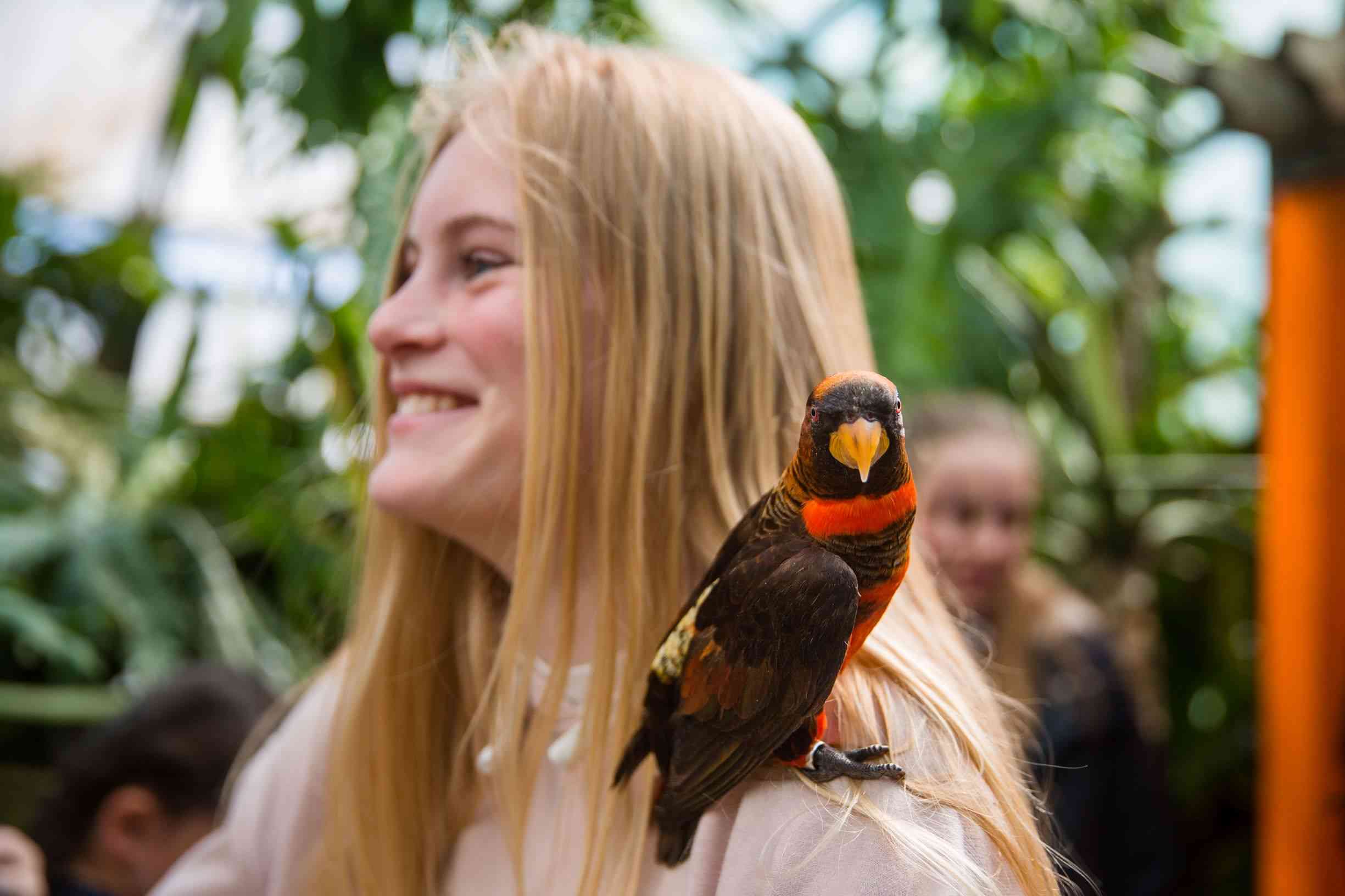 rainbow landing
Home to coconut lorikeets and dusky lories. These brightly feathered parrots are specially equipped for their diet of nectar, with a brush-like tongue.
Find out more about the residents of Rainbow Landing - the dusky lories, and coconut lorikeets.
Unfortunately due to the nature of this walk-though experience it is not possible to take pushchairs or prams into Rainbow Landing. There is an area where these can be stored (at owners own risk) whilst you are in the enclosure.
Please note: Visitors who have pet parrots of any species at home will not be permitted entry into the Rainbow Landing walkthrough due to the risk of avian influenza. Those entering will be required to dip the soles of their shoes into disinfectant.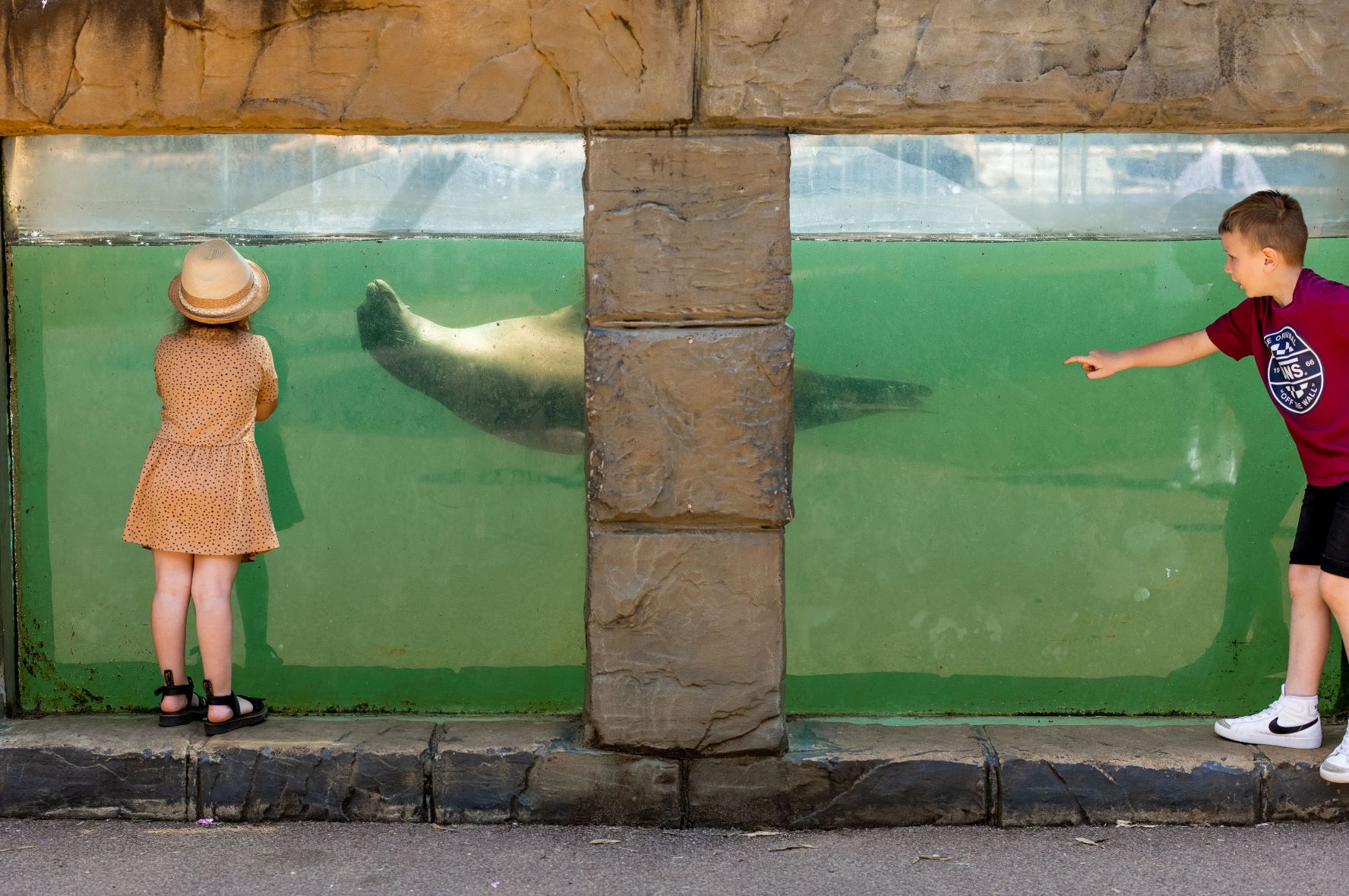 Sea Lion Beach
Sea Lion Beach is home to two female Californian sea lions; Kira and Leoni.
Watch the two female sea lions demonstrate their natural swimming talents, enjoy feeding and see them relaxing in and out of the water.
land of lemurs
Enter into their woodland home and see if you can spot the lemurs as they forage, snooze, and climb through the trees above your head.
Land of Lemurs is home to three species of these endangered mammals - ring-tailed lemurs, red-bellied lemurs, and black and white ruffed lemurs.
Unfortunately due to the nature of this walk-though experience it is not possible to take pushchairs or prams into Land of Lemurs. There is an area where these can be stored (at owners own risk) whilst you are in the enclosure.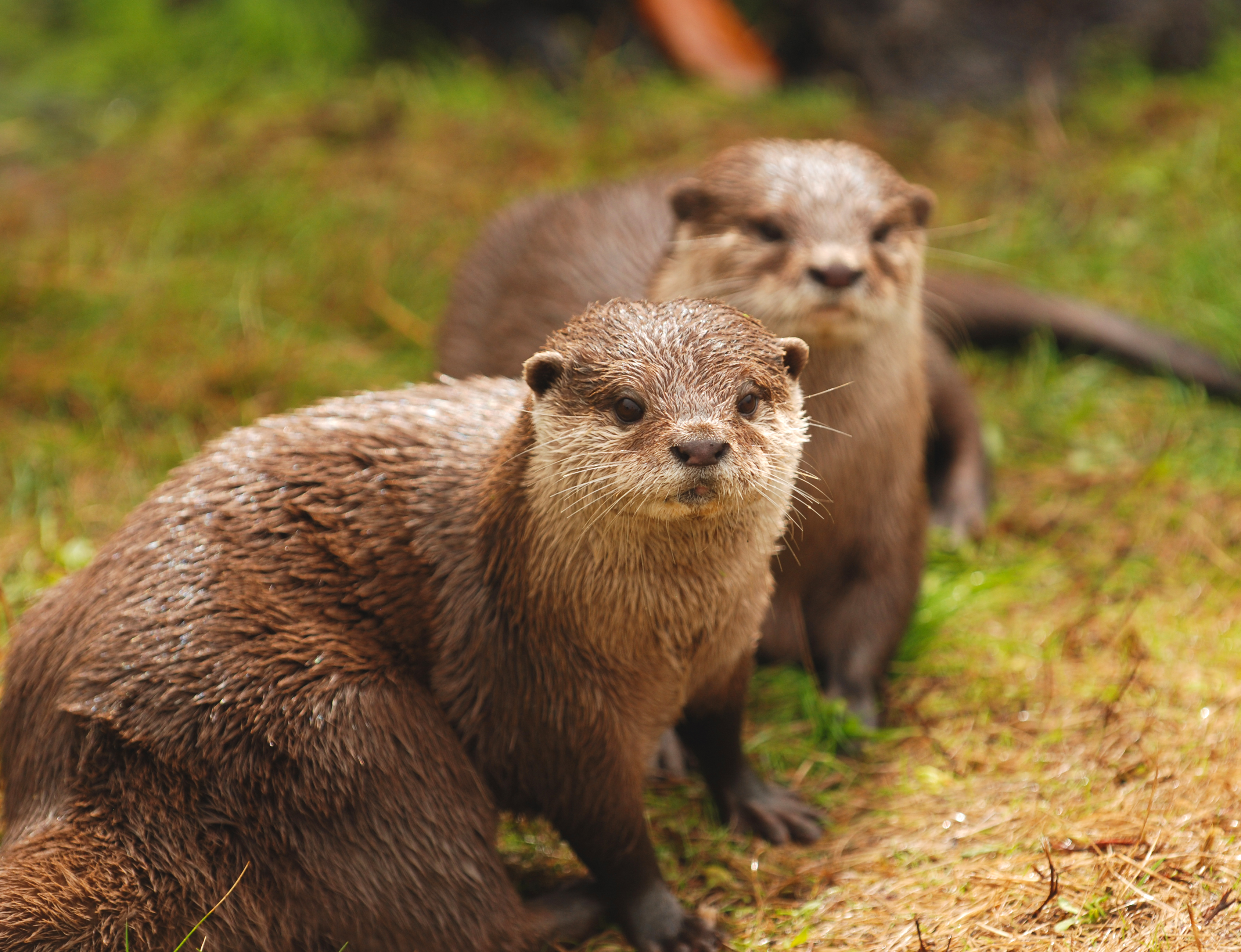 Otter Falls
Otter Falls is home to a family of Asian short-clawed otters. You can see them playing in and around their cascading waterfall in their purpose built enclosure. Or spot them in their house through the viewing window.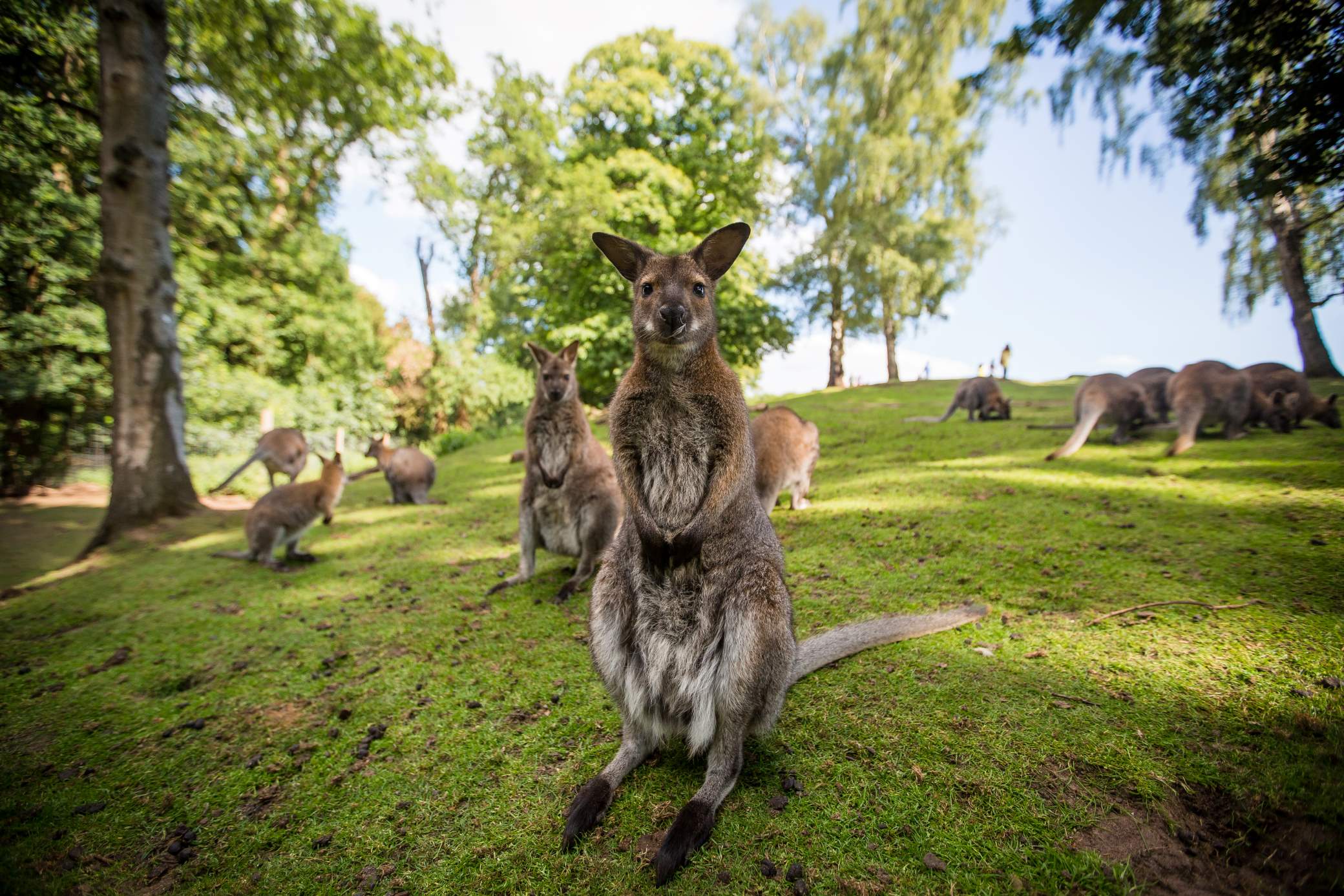 Australian walkabout
Australian Walkabout is home to the red necked wallabies.
Wander with wallabies in the Australian Walkabout. The entrance is opposite Elephant Meadow in the concrete car park and please note, a one way system is in place to ensure social distancing guidelines can be followed by all visitors.
Each Spring you'll be able to spot the precious baby joeys, snugly protected in their mother's pouch. Did you know wallabies are only pregnant for one month and give birth to a joey the size of a bumble bee!
Cachorro Range
Bush dogs are small, stocky carnivores that are native to South America.
Cachorro Range is home to a pack of five bush dogs. The pack consists of one female and four males; Pongo, Padfoot, Dante, Scrappy Dappy Doo, and Shiloh, aged between seven and 10 years old.
They are a tight-knit group but can be quite shy animals, so visitors may hear their high-pitched calling noises as they communicate with each other before they see them!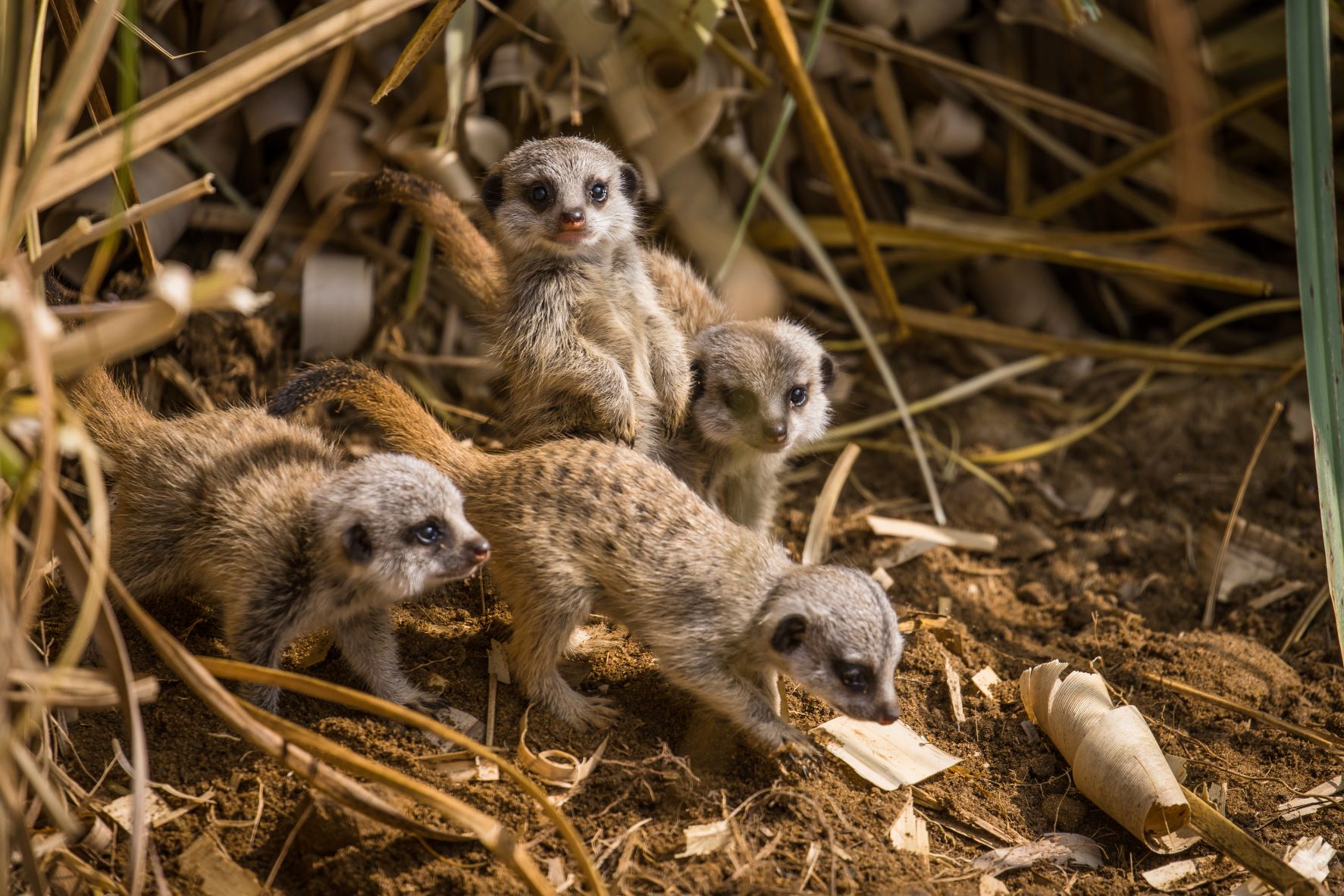 desert springs
Discover a troop of mischievious meerkats in their specially created habitat, designed to encourage natural foraging, burrowing and breeding behaviour. Spot the nocturnal porcupines, snoozing happily in their enclosure and meet a family of yellow mongooses.
The sandy sanctuary mimics the animals' natural desert environment, with rocky areas and artificial termite mounds. Keepers will spread feeds around the area, encouraging the animals' natural curiosity to forage out food. Each species has their own special house, where they can retreat into a burrow or den, suited to their natural preferences for sleeping.
Desert Springs is home to yellow mongoose, meerkats and cape porcupines.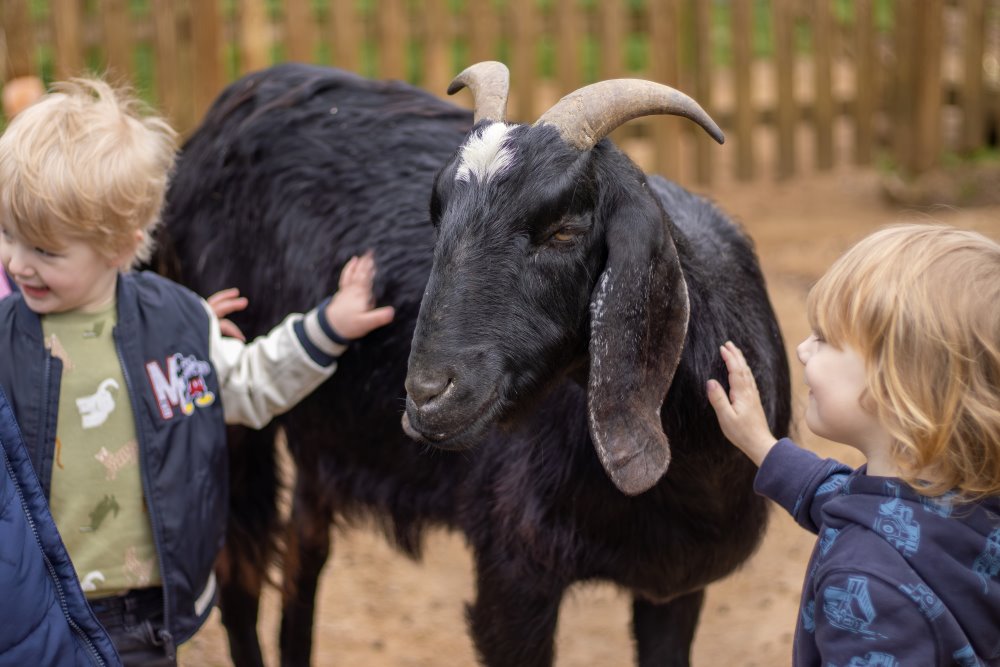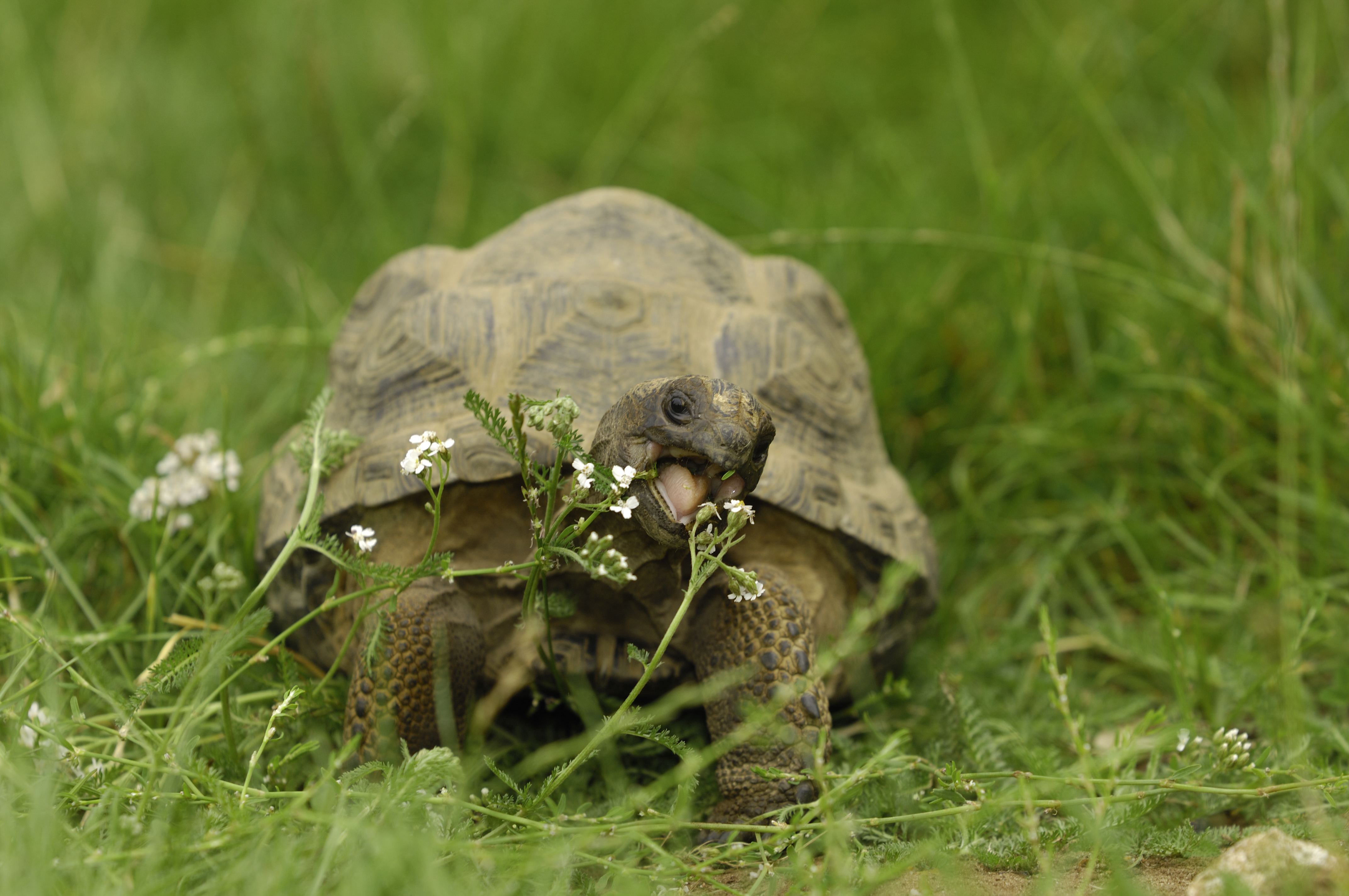 chelonia pathways
Chelonia Pathways is an outdoor habitat, home to a group of Aldabra giant tortoises. Their enclosure enables visitors to see the tortoises' outdoor and indoor home, thanks to a specially designed bridge and viewing windows.
Whether rain or shine, visitors can enjoy these majestic animals thanks to a viewing window into their home.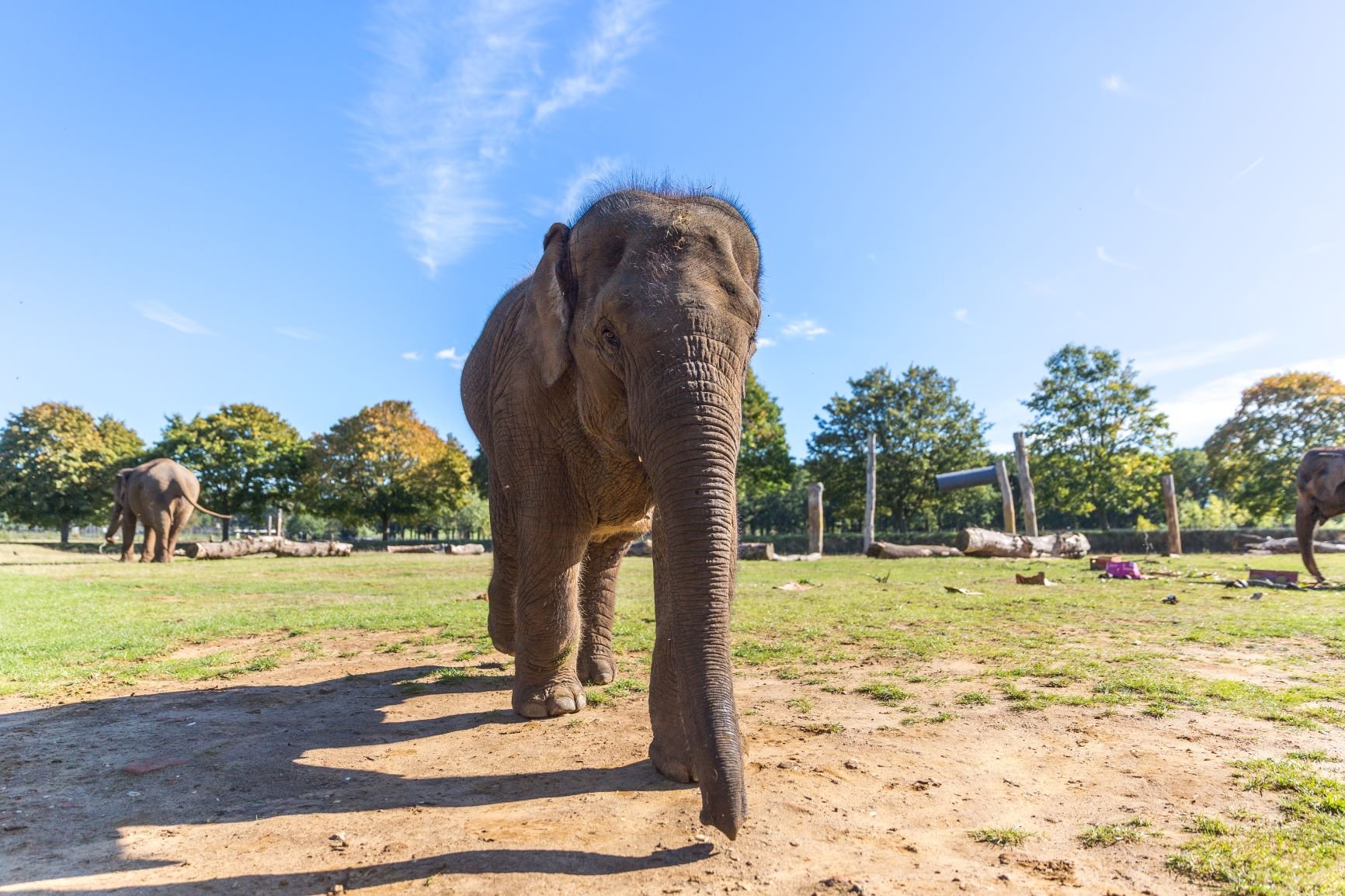 ELEPHANT MEADOW
Elephant Meadow is a large paddock enclosure (located alongside the concrete car park, just as the entry to the repeat circuit route for the Road Safari), where visitors can view the elephants grazing in their specially designed paddock.
The Asian elephants can enjoy wallowing, grazing, and browsing from the trees in this enclosure and this gives them a variety of spaces to explore, during their day.
If you can't see the elephants at Elephant Meadow, they may be in their main Road Safari paddock or out on a walk with their keepers in the private 500-acre woodland where they can enjoy grazing on a huge variety of trees and grasses, dust bathing, or swimming in the huge private lake.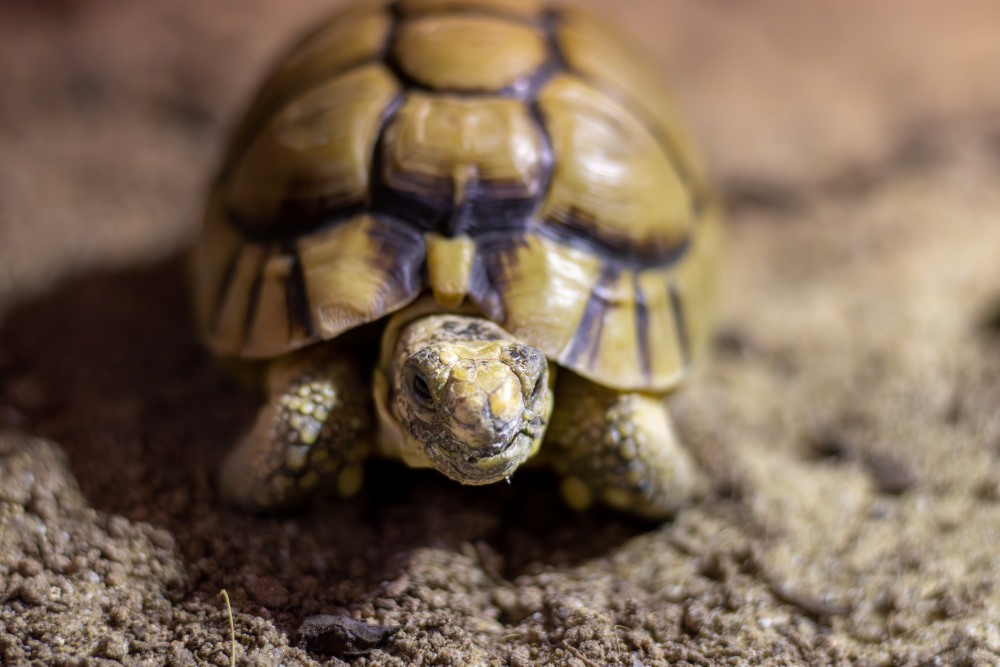 Dissscovery Zone
The Dissscovery Zone is home to all your favourite scaly reptiles and creepy crawlies. Located in the Foot Safari outside Jungies Gift Shop, you can view tiny Egyptian Tortoises, a Utila Spiny-Tailed Iguana or even (if you're feeling brave) come face to face with a Boa Constrictor!
Don't miss our Scaly Tales keeper demonstration to learn more about all the fascinating creatures in the Dissscovery Zone!
Who else will you
meet on safari?
Find out who else you might meet on your trip around the Safari Park and read more about the fascinating residents!