Customer update
Due to the unprecedented situation of COVID-19, Woburn Safari Park is TEMPORARILY CLOSED. We have made this decision based on the current advice from the Government and with the best interests of our staff and the public in mind.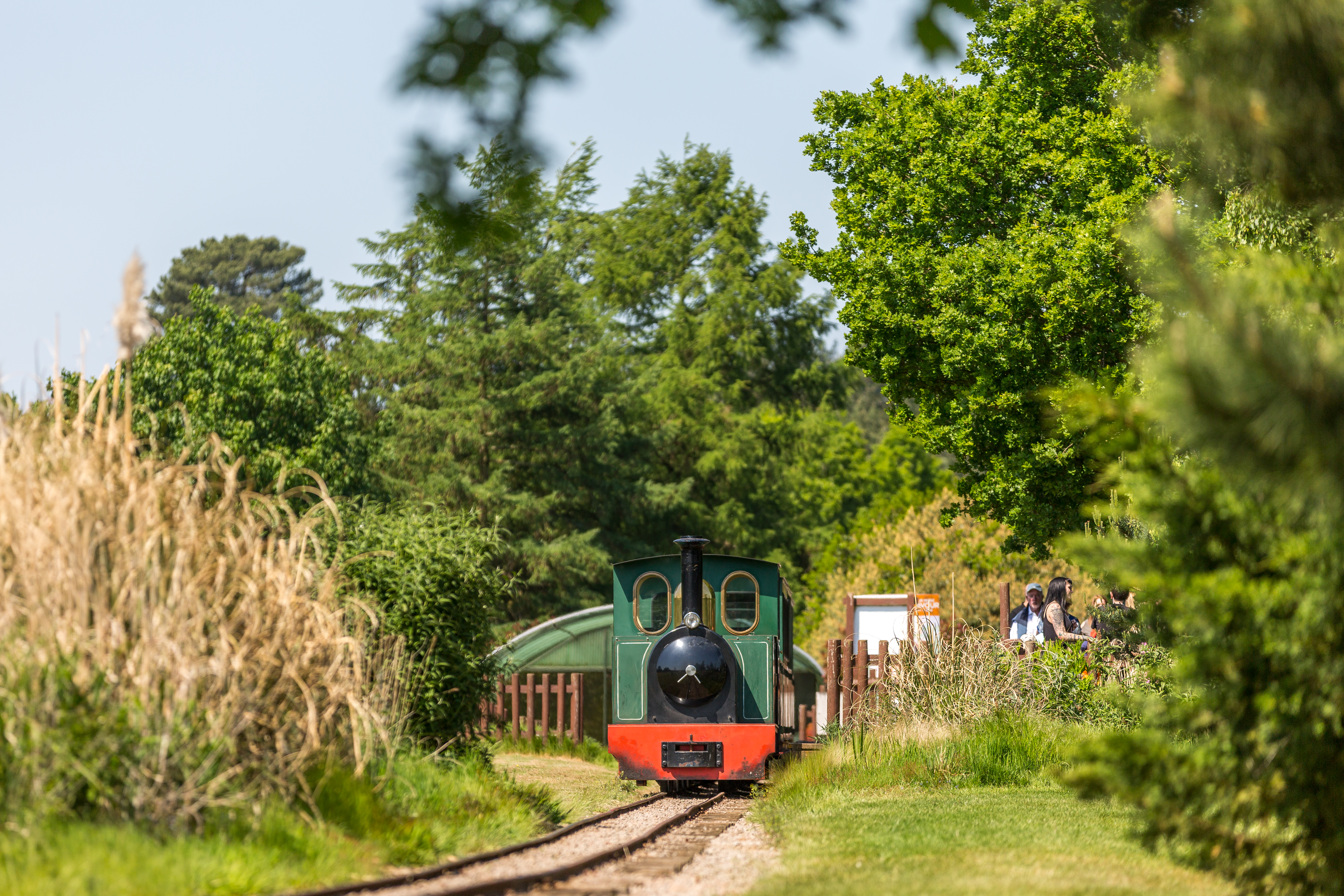 Free miniature railway
The Great Woburn Railway is a miniature railway, included in your ticket price. Head to number 10 on your Foot Safari map.
taking you on a tour to Alpaca Outpost to see the alpaca herd and around to Elephant Junction in the Foot Safari.
Railway opening times and location:
The train departs from Bison Halt Station runs every half hour from 12pm to 4pm.
Hourly trains stop at Alpaca Outpost (12pm, 1pm, 2pm, 3pm, 4pm and 5pm).
Half hourly trains complete a circuit only (12.30pm, 1.30pm, 2.30pm, 3.30pm, 4.30pm and 5.30pm).
On peak days, additional train times will be added to cope with demand, but please arrive early at the station to avoid disappointment.
Stop off to feed the alpaca herd:
Meet the herd at Alpaca Outpost and feed the alpacas some tasty treats when you hop on the Great Woburn Railway at 12pm, 1pm, 2pm, 3pm and 4pm each day.
The Great Woburn Railway is included in your great value ticket price but if you would like to have a go at hand feeding the friendly herd too, it's just 50p for a pot of feed!
Please be sure to use the hand washing stations after any contact with the animals.