Free miniature railway
The Great Woburn Railway is a miniature railway, included in your ticket price. Head to number 10 on your Foot Safari map.
This fun little train takes you on a tour past Alpaca Outpost to see the alpaca herd and past Elephant Junction in the Foot Safari.
The train departs from Bison Halt Station, next to Swan Lake and trains run every half an hour from 12pm to 3.30pm.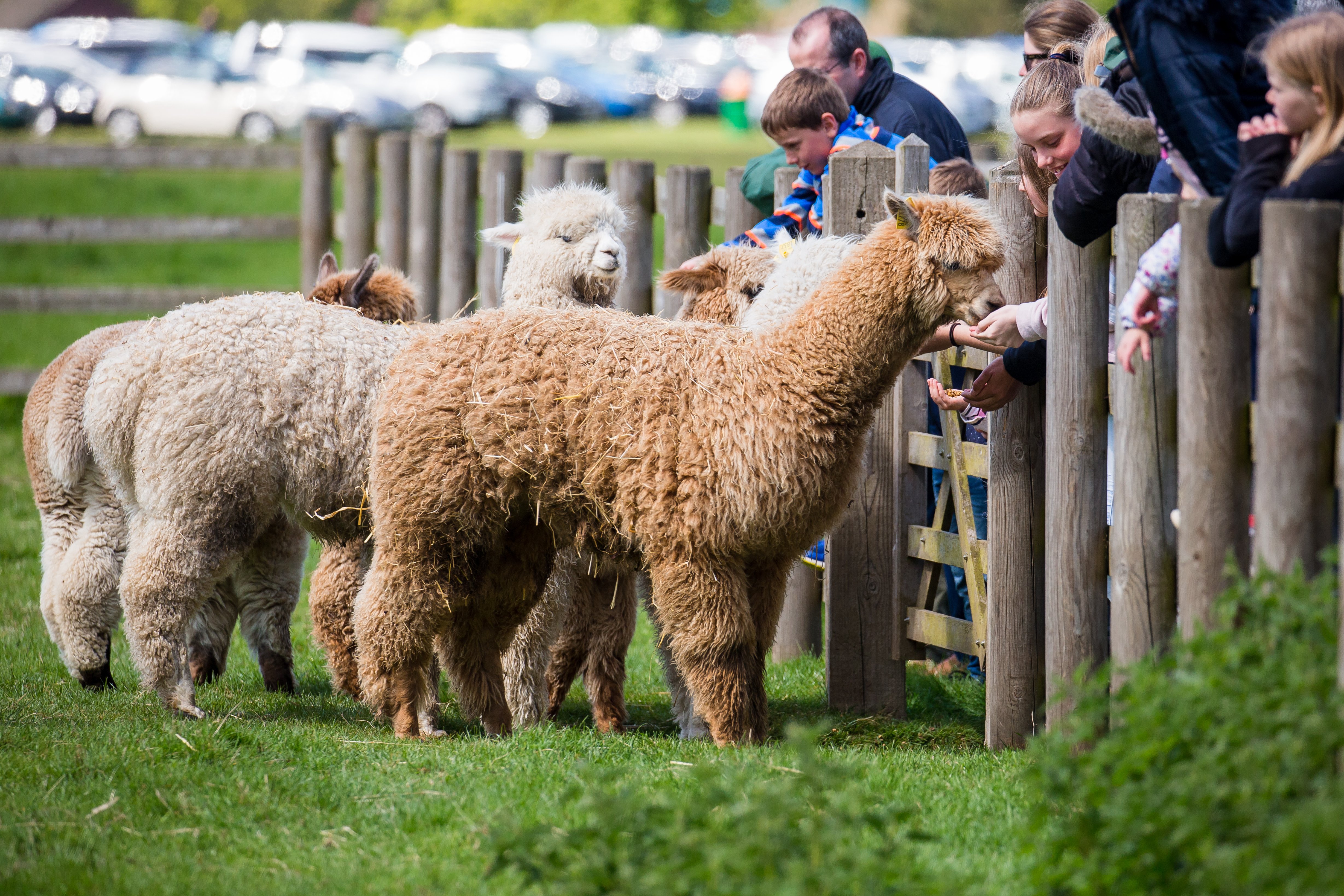 Stop off to feed the alpaca herd:
You can meet the herd at Alpaca Outpost and feed the alpacas some tasty treats when you hop on the Great Woburn Railway!
The Great Woburn Railway is included in your great value ticket price but if you would like to have a go at hand feeding the friendly herd too there will be a small upcharge - see the signage when you board the train for details.
Please note: you will only be able to feed the alpacas with the food provided. Because of their controlled diets there will only be a limited amount of food available each day, so feeding will be on a first-come, first-served basis.
Please be sure to use the hand washing stations after any contact with the animals.