Safety matters - for everyone
Woburn Safari Park takes every necessary precaution to safeguard the health and wellbeing of visitors, staff and animals.
It is important that EVERYONE in the Park follows all safety signage whilst on site, or asks a member of staff if they are unsure about the safety precautions and measures to keep everyone safe.
PLEASE NOTE: Verbal abuse, physical abuse or intimidation towards a member of staff will not be tolerated. Woburn Safari Park reserves the right to ask any visitor to leave the site should they behave in an inappropriate or unsafe manner - this will be at the discretion of the Duty Manager on the day.
Before you arrive
Are you ready for a safari adventure...? There's some important things to remember!
Woburn Safari Park is only accessible in your own vehicle - you must have your own vehicle to access any of the Park (Road Safari, Foot Safari and Leisure Areas).
No dogs or BBQs are permitted anywhere on site. There are restrictions for soft top vehicles, click here to read more under 'Vehicle Restrictions'
Children under the age of 16 years must be accompanied by an adult at all times.
Standard day tickets are available to purchase online in advance from the Woburn Safari Park website, and on the gate* on the day of your visit. Prices may vary throughout the year, and depending on the day that you are visiting. For full list of standard day ticket prices and ticket information, click here.
From time-to-time we might run special offers through the Woburn Safari Park website. These will be subject to availability and terms and conditions will apply. Offers may with withdrawn at any time at the discretion of Woburn Safari Park.
On occasion we do work with closed membership groups to offer discounts. Please check the terms and conditions of any discounted ticket purcases carefully and ensure that you have followed the redemption intructions provided by the group before visiting the Park. It is not possible for our team to process discounted tickets outside of the redemption process agreed wth the group provider.
All tickets include access to the Road Safari, Foot Safari and Leisure Area.
Ticket info
*Subject to availability. T&C's apply.
Once you've made your purchase you should see the option to download your tickets on the payment screen. You can either
Download and save them on your phone or device
Download and print them off (if you have a printer)
Take a screenshot of the QR code
If you don't download the tickets at this time that's fine - you'll get more instructions in your booking confirmation email.
Open the booking confirmation email that we send you when you purchase your ticket. Check all of the details are correct, and if not please contact us in advance - we cannot guarantee that we'll be able to make any changes or updates to your tickets if you leave it until the day of your visit to tell us.
If you have booked online in advance then you will have chosen an arrival time for the day of your visit. Please don't worry if you're going to be late - we understand that you might get stuck in traffic, or their might be delays, and will work to get you into the Park as quickly as possible as long as you arrive before the gates shut at closing time.
Please help our team by checking your car is in good working order before you set out, to reduce the possibility of a breakdown inside the Safari Park.
We strongly recommend and encourage that you perform a vehicle safety check before you travel:
Check your oil, water and tyre pressure
Check you have your locking wheel nut
Check you have your tow bar / towing eye
Check you have enough fuel/battery to move around the Park comfortably without the need to refill/charge.
Please do not enter the Park if you have any concerns about your vehicle. Please contact us and we will help rearrange your visit, if necessary.
PLEASE NOTE: the Park does not have a fuel refilling station or electric vehicle charging capabilities. Click here to see the restrictions for vehicles entering the Park.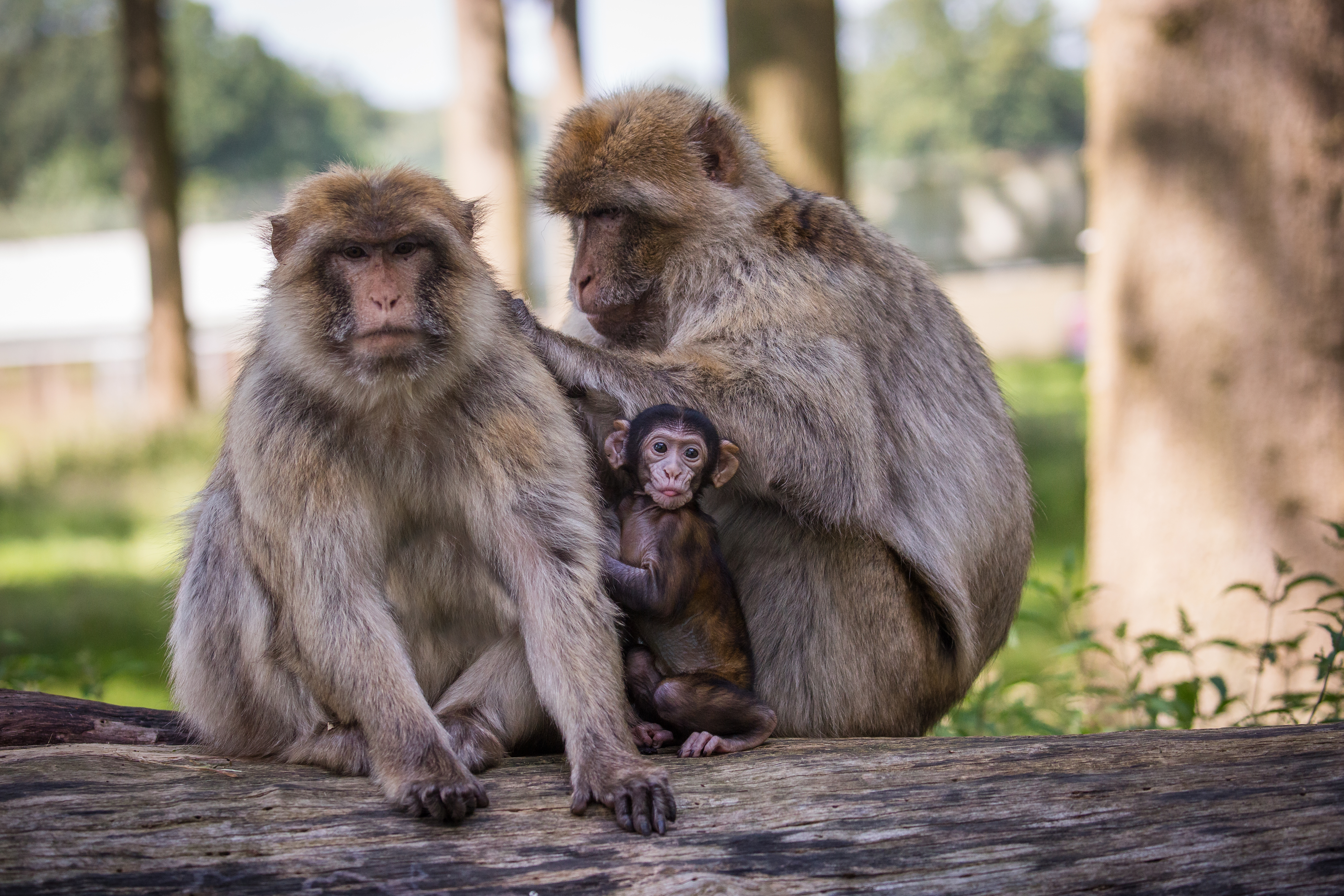 Arriving at the park
On the day of your visit, please enter the park through the Ridgmont village gate - the postcode for your Sat Nav is MK43 0TU.
You'll enter Ridgmont Gate and drive the winding road through parkland to reach the ticket lanes.
Click below to read more...
Please arrive no earlier than 15 minutes ahead of your booked arrival time slot - this is shown on your downloaded tickets or booking confirmation email. This helps staff maintain a safe and steady traffic flow at the ticket lanes, and reduces queue times for everyone
You may wish to remove your car aerial and put on your child car locks - please pull over to the concrete car park to the left of the main driveway as you head down the hill toward the ticket lanes to do this safely, so that you are not in a direct line of traffic or causing a danger to other guests
There is a strict 15mph speed limit throughout the park for the animals safety. Anyone caught speeding excessively may be asked to leave, with no refund offered
The cashier at the ticket lane can redeem your ticket by either scanning your downloaded tickets - on a devide or printed copy - or by using the booking reference from your booking confirmation email (the code starting with ZY or Z2). This helps staff maintain traffic flow at the ticket lanes, and reduces queue times for everyone.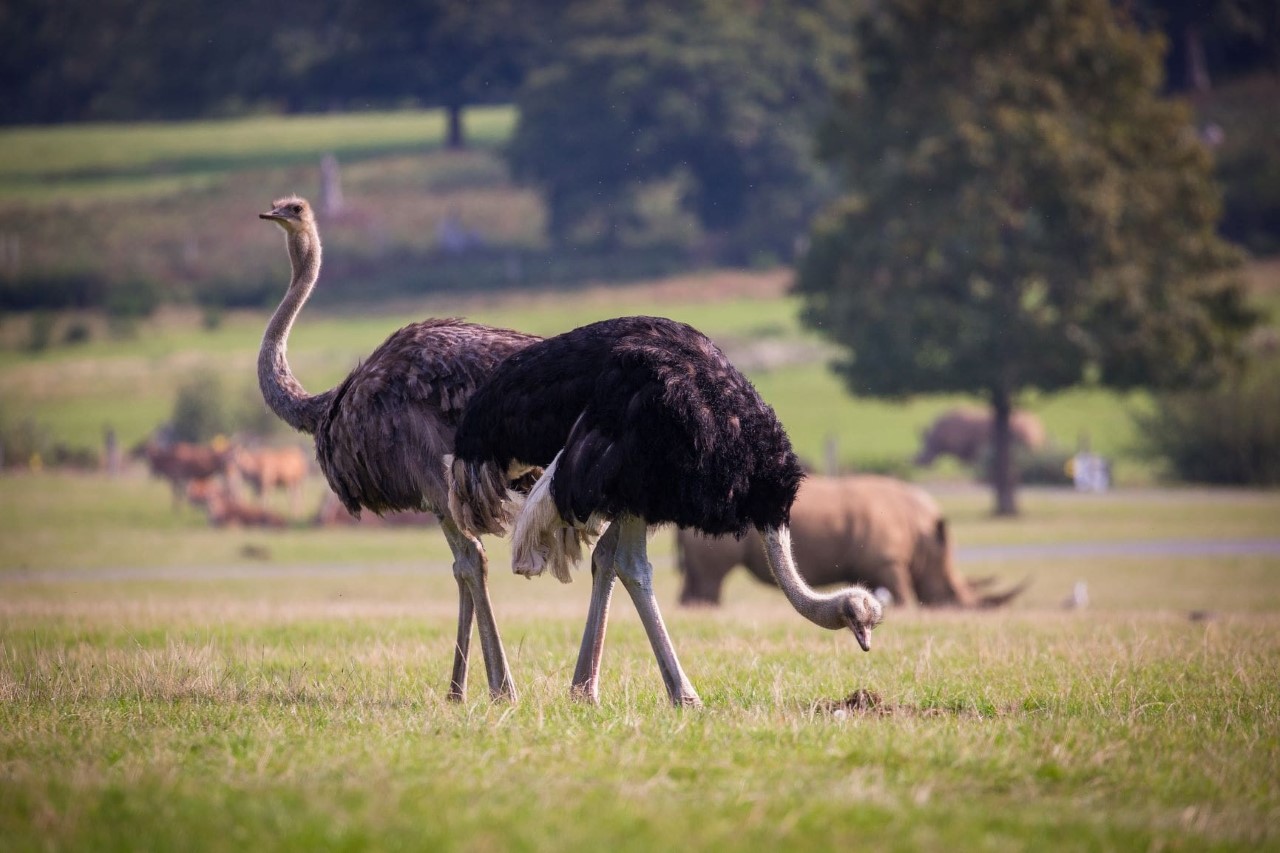 During your visit
You'll have your safest day out at Woburn Safari Park when you plan your day and follow the important rules of the park.
Thank you for helping us keep you safe!
Download Visitor Information Leaflet