Woburn Safari Park is an EAZA (European Association of Zoos and Aquaria) accredited zoo and participates in two levels of managed breeding programmes; EAZA Ex Situ Programme and the European Studbook (ESB). These help to ensure a viable and sustainable captive population of key species is maintained long term.
Woburn Safari Park is also an active member of BIAZA (British and Irish Association of Zoos and aquaria) which is the professional organization representing the best zoos and aquaria in Britain and Ireland, pioneering excellence in animal welfare, education and conservation work.
BIAZA contributes to improved captive management, husbandry and welfare of species largely through the work of its Taxon groups.
FUNDRAISING SUCCESS at woburn safari park
Despite experiencing a tough couple of years, with necessary cancellations of charity events due to the pandemic, staff and keepers at Woburn Safari Park worked tirelessly to raise over £33,000 for selected conservation charities in the three-year period from 2019 to 2021.
As we move into 2022, the teams have been working on some excellent online alternatives to raise much-needed funds for the many organisations the Park supports.
The team continues its long-term commitment to fundraising for a variety of conservation projects to protect the future of notable and endangered species across the planet.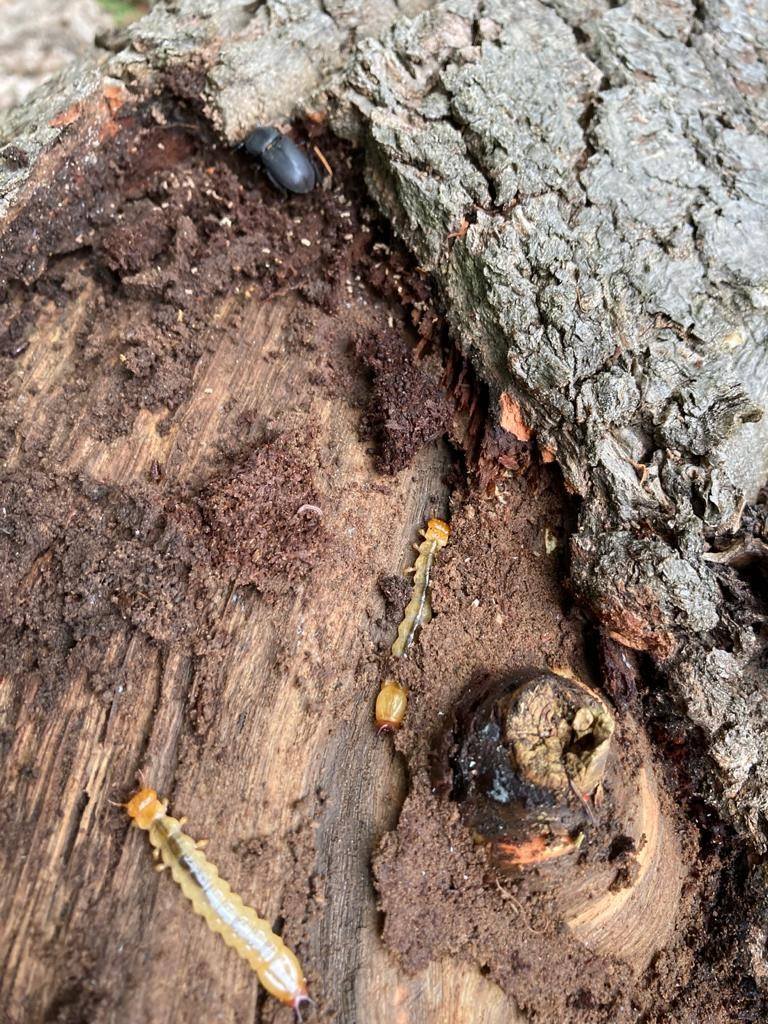 Helping native species at Woburn Safari Park
Whilst the safari park does fantastic ex-situ conservation work with the animals in our care, we also help to look after the native species that live in our beautiful parkland here in Bedfordshire.
Each year we welcome experts from the Bedfordshire Natural History Society (BNHS) for an annual Bio-Blitz! This is a 24-hour survey of all flora and fauna in the park, helping us to continue the careful management of the park for our native species. Notable species that have been found living here include Barbastelle, Bechstein's, and Brown-long eared bats; Pseudotriphyllus sutralis a beetle which is on the IUCN list as 'near threatened' and lives in veteran trees; and the Copper Ermel moth which is nationally scarce.
In the 2022 BioBlitz, a few highlights included finding:
A total of 42 bird species
Spotting two crossbills which is a bird species that haven't been recorded as breeding in Bedfordshire for decades
Sighting a small brown sawfly known as Pristiphora laricis which is the first time it has been recorded in Bedfordshire since 1951
Some new projects at Woburn Safari Park in 2022 will specifically look at helping our native insects. The Garden Tiger Moth is a UK Biodiversity Action Plan priority species, which has been recorded in Bedfordshire. We will be working with the British and Irish Association of Zoos and Aquaria's (BIAZA) Terrestrial Invertebrate Working Group, to raise a colony of these beautiful moths, to then release within the park.
Again, working alongside BIAZA, we will create areas that are suitable for British bees, a 'Nectar Café', by allowing wildflower areas within the park, encouraging these important pollinators. In the last 80 years, our bumblebee populations have crashed. Two species have become nationally extinct and several others have declined dramatically.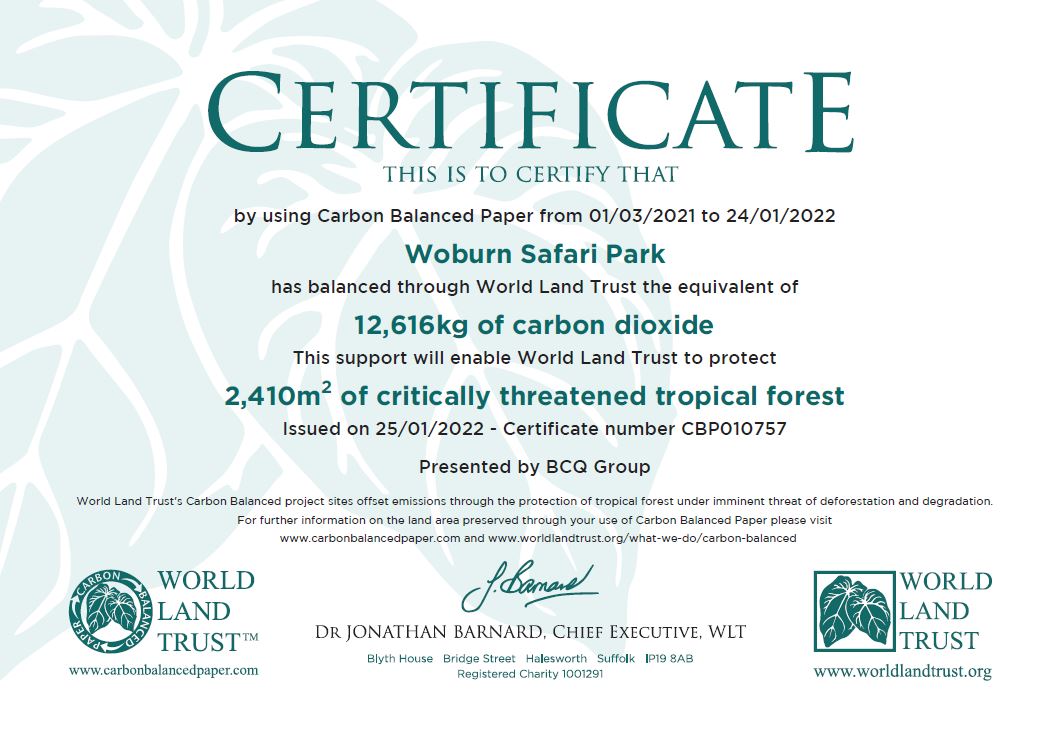 Using carbon balanced paper...
In 2021 here at the Park, we moved a lot of our leaflets to digital copies instead, but for the few things we continued to print (such as our much-loved guidebooks), we switched to using carbon-balanced paper.
This means in the year from the 3rd March 2021 to the 24th January 2022 through
World Land Trust
, the Park has balanced the equivalent of 12,616kg of carbon dioxide!
This will enable World Land Trust to protect 2,410 metres squared of critically threatened tropical forest.
Conservation Research
Research is listed as one of the three important roles of modern zoos and aquaria, and as such, it is a key objective at Woburn Safari Park.
Caring for a variety of endangered and exotic species, day-in-day-out, provides us with a unique opportunity to improve our knowledge of behaviour and biology, both of which may prove more difficult to study in native ranges.
Through non-invasive research methods, we can work to gather important information which can be used to directly assist conservation efforts in the field and ultimately, benefit species in the wild.
In 2021 and continuing into 2022, Woburn Safari Park has contributed to research that is directly benefiting the conservation efforts of wild giraffes, otters, and bears. This research has taken place through the following projects: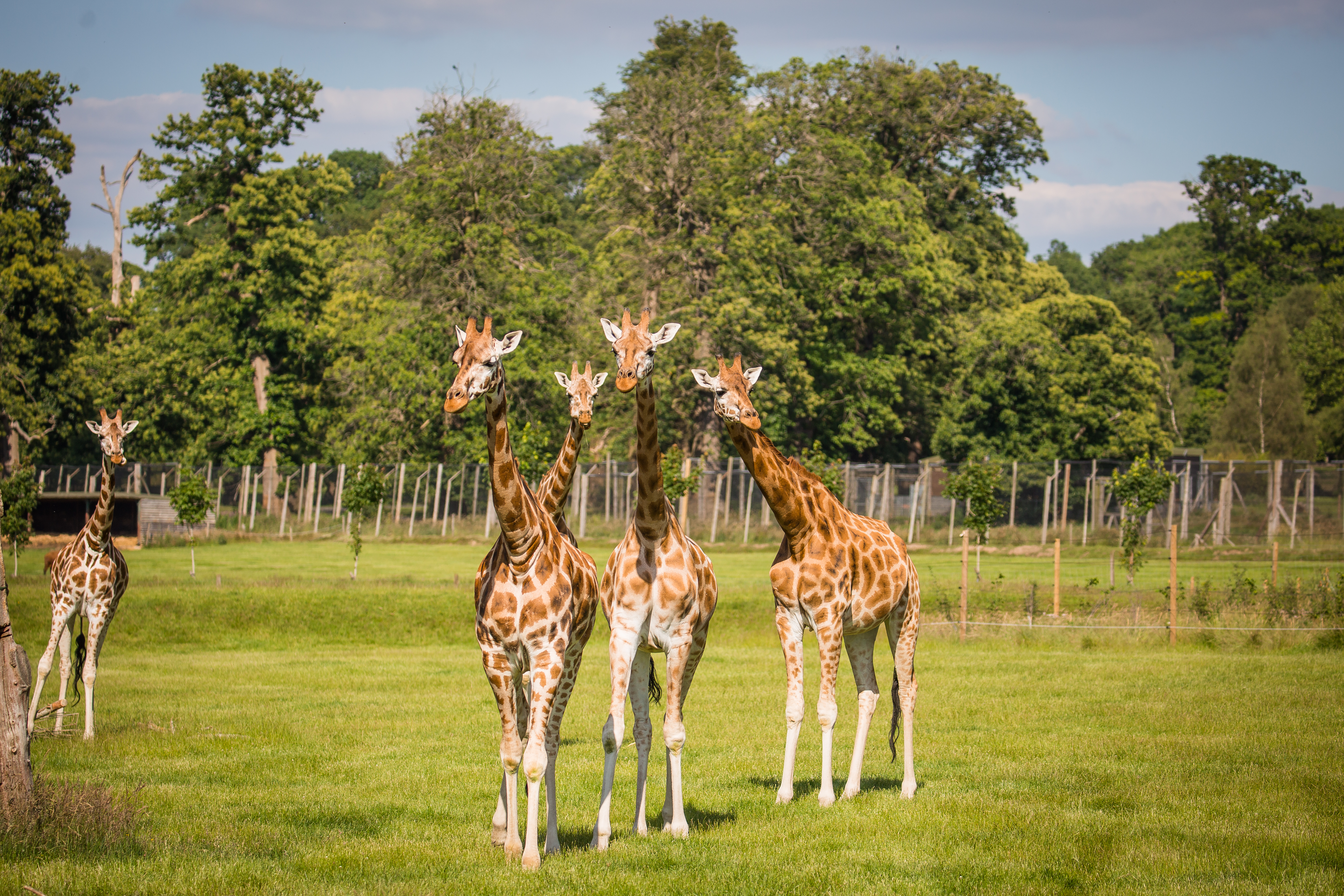 Tall Talk
This non-invasive research project's aim was to contextualise the vocal communications between giraffes. As part of the project a Royal Holloway University student set up audio and video recording in the Park's state-of-the-art giraffe house, with a particular focus on the large communal herd area.
This research will assist in understanding what role vocalisations play in the life of what was previously considered a silent species.
With the student now hoping to expand this study to monitor giraffes in Africa, this could go further and allow us to determine if local dialects exist and if similar vocalisations or behavioural responses exist in ex-situ.
This increased knowledge about the species could later be carefully considered when attempting future giraffe translocations and introductions both in-situ and ex-situ.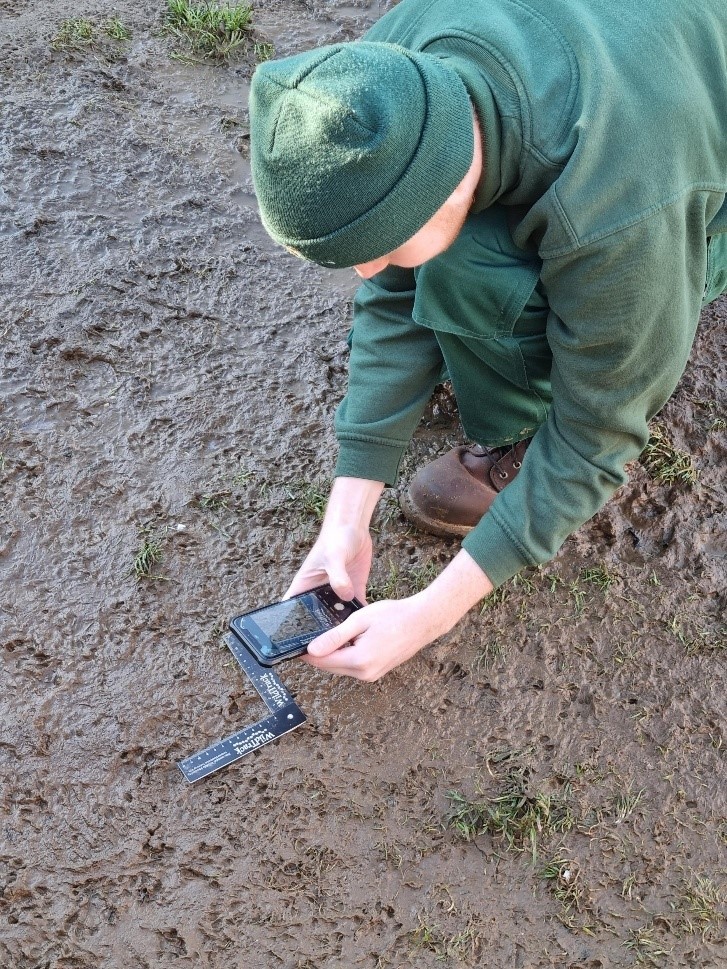 Footprints in the Sand
WildTrack's mission is to protect endangered species and they are in the process of developing a Footprint Identification Technique (FIT) that can directly inform conservations of species activity and their conservation status in the wild.
By using sophisticated computer programmes and algorithms, WildTrack can offer a non-invasive and cost-effective conservation tool. However, to refine this tool they require known footprints. Woburn is currently uploading dozens of footprint images from the male Asian short-clawed otter group to add to the system's knowledge. The Park's input will assist in the four native ranges where Asian otter species are known to exist.
Determining which footprints come from which species can directly contribute to effectively directing conservation efforts. In particular, gaining this level of knowledge is crucial to allow for the monitoring and support of the critically endangered hairy-nosed otter.
Check out WildTrack's Non-Invasive Wildlife Monitoring Footprint Identification Technology to find out more.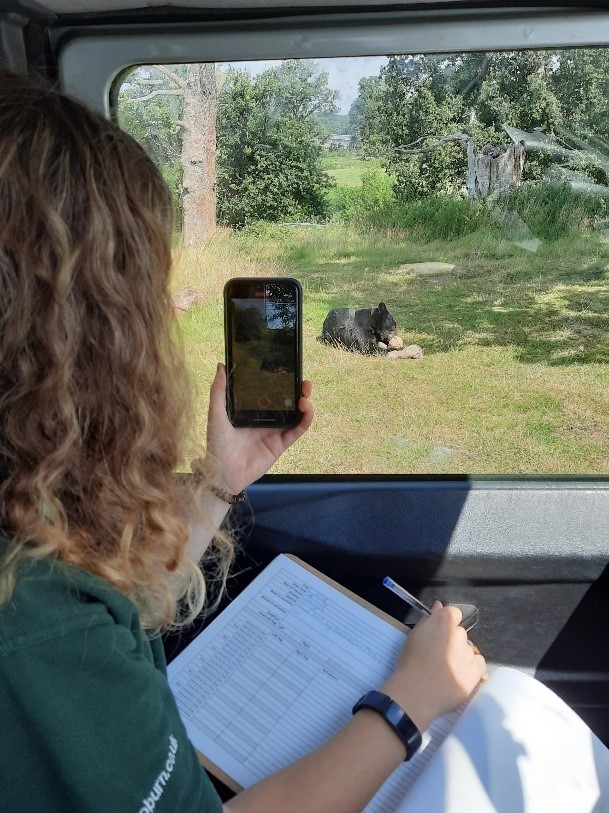 How to Attract a Bear 101
Monitoring species in their native habitat is key to guiding the most effective conservation efforts. Camera traps are a low-cost method enabling researchers to conduct this type of research, however, in large native ranges, the chance of missing activity is quite high.
Working alongside conservation charity, Free the Bears, the research team at Woburn Safari Park has been working to help determine a range of attractant scents for bears. With help from the sleuth of North American black bears at the Park, the team has been testing various scents (including honey and other sweet smells) to determine how effective they are in attracting attention from the bears. This pilot study has also acted as a great enrichment activity for the Park's bears.
In 2022, Woburn Safari Park will be continuing to support the same researcher as she trials the methodology while volunteering with Free the Bears in Cambodia.
To learn more about Free the Bears and their work, check out Free the Bears - Our Story.