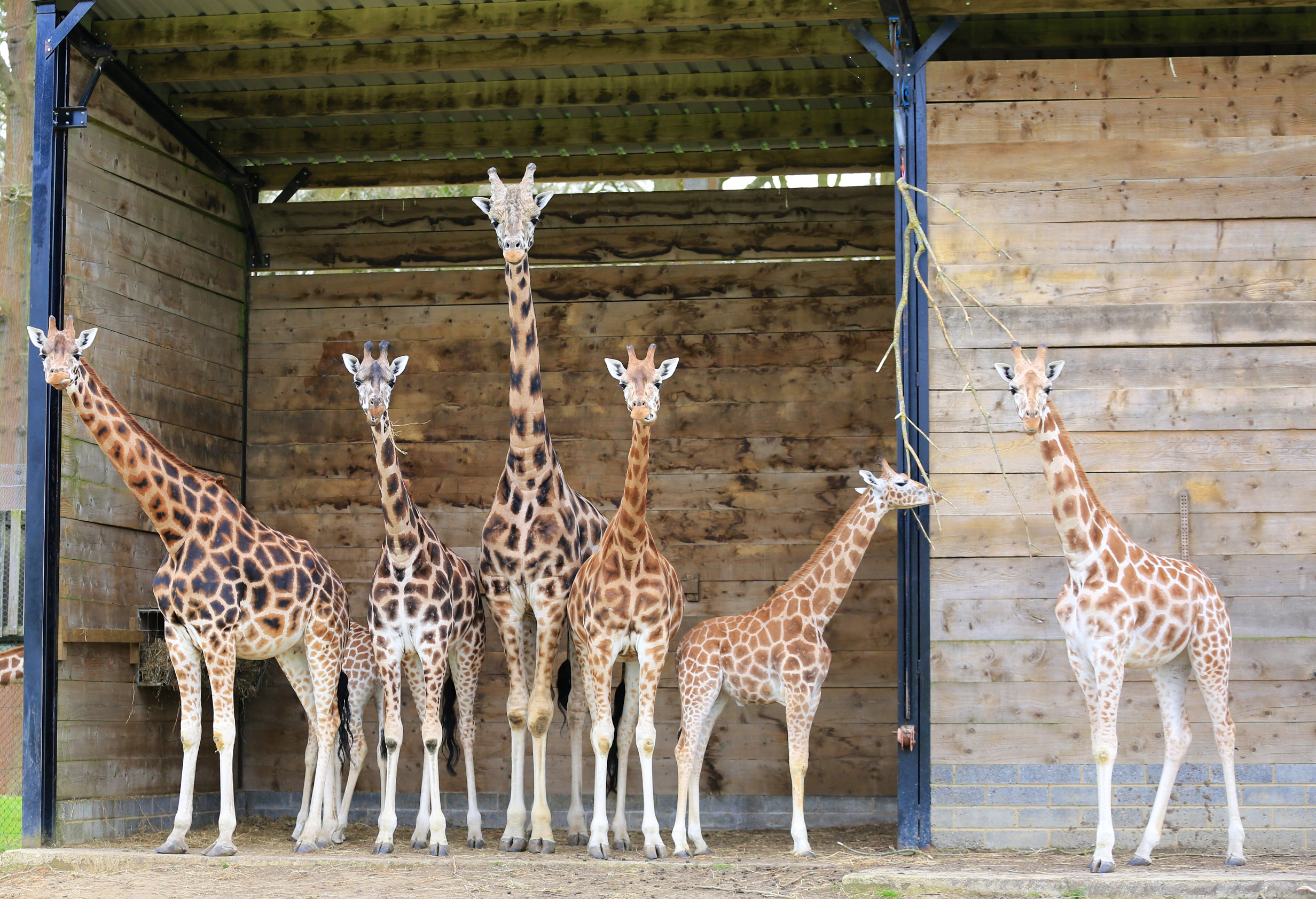 SEN-FRIENDLY SESSIONS
Visit the Park on Sunday 10th December for a day on safari that includes a 60 minute educational workshop designed for children with special educational needs and disabilities.
Arrive at the Park any time after it opens and go on a self-guided adventure through the Road Safari and Foot Safari, before joining one of the rangers for an educational activity of your choice.
You can then spend the rest of your day enjoying the Park with unlimited repeat circuits of the Road Safari, or stay in the Foot Safari and take advantage of the numerous keeper talks and demonstrations or the leisure activities.
(If you would like to book in more that one SEN child/an additional SEN child/an additional adult then please contact us.)
ACTIVITIES AVAILABLE
Please note. It may be necessary to alter activities in the event of unforeseen extreme weather conditions or for animal welfare reasons.
If you are viewing this on a mobile screen, please turn your device sideways to view:
Sunday 10th December
Time
10.30am - 11.30am
11.45am - 12.45pm
1pm - 2pm
2.15pm - 3.15pm
Activity

Mucking out

Learn about the importance of cleaning our animal houses and assist the rangers with mucking out the antelope house.

Enrichment building

Come and make Christmas themed enrichment for the animals!

Guided Foot Safari tour and quiz!

Come along for a tour of the Foot Safari and take part in a Christmas themed animal quiz!

Animal artefacts

Come along to see and touch our animal artefacts which includes items such as skulls and skins.
To book the educational activity on the day of your visit, just contact the education team once you have made your booking and they will book your preferred session!
How much are the SEN-friendly sessions?
One adult and one SEN child - £29.99 (two person ticket)
If you would like to book in more that one SEN child/an additional SEN child/an additional adult then please contact us.
Please note: Tickets include admission to the safari park and one educational activity per booking, to be booked on the day of your visit. Numbers will be limited per activity.
For further information, please contact the education team on 01525 290991 or education@woburnsafari.co.uk, or make a booking below!
What dates are available?
What Parents and Guardians Say
★★★★★
'My 5 year old daughter, myself and Nan attended the SEN Workshop on Saturday. We booked the feeding the tortoise. Emily who ran the session was amazing with the children, she went at the children's pace and interacted with them. My daughter was asking Emily questions about the tortoise and she would answer them.' - Simone
★★★★★

'Emily mentioned that you had only just started doing the SEN workshops. And to be one of the only zoos in the UK to do the SEN workshops! For a SEN mum myself it was a breath of fresh air! My daughter is very animal oriented and it is amazing that you do the SEN workshops! As my daughter can find it overwhelming when we attend workshops with non additional needs children' - Sophie
★★★★★

'We will most certainly be back for one if not two or three before the year is out!' - Mum of 5-year-old SEN Workshop Attendee
Download Resources Before Your Visit
Social Scripts
Social scripts are used to inform individuals about a social scenario, event or activity. They describe what will happen and use specific information about what might happen, why it happens and how it might make us feel. They are usually accompanied by images or symbols to help that person's understanding. They can be an incredibly useful tool for autistic individuals or those with high levels of anxiety.
Click here to download yours before your visit!
Communication Boards
There are five communication boards at Woburn Safari Park to help individuals communicate about a wide range of topics including the animals, leisure facilities, food and drink and self-care.
Click here to download and learn more about how communication boards work.
British Sign Language Boards
In the UK, British Sign Language (BSL) is the most commonly used form of sign communication. It involves using a combination of hand movements, shapes and facial expressions to communicate. BSL is the language used by the Deaf community in the UK, and for many is their first language.
There are many British Sign Language boards in the Foot Safari to help individuals learn BSL phrases related to their visit.
Click here to download yours before your visit!