An adventurous day of hands-on activities ideal for children who are passionate about animals and their conservation!
Join our team for a Day on the Wild Side - a great day of animal-based activities for 8 to 17 year olds!
Activites for each session will vary day-to-day, but may include tasks like enrichment making, preparing delicious and nutritious feed, learning about the different species and helping provide care for the animals, as well exploring the reserves and getting to see areas of the park the general public are not allowed to go!
The experiences last from 9am - 3pm per day (lunch not included).
Adventurers to be dropped off at 9am and collected at 3pm - no parents/guardians needed to stay with each workshop attendee, and drop off/pick up meeting point information will be sent out before the day.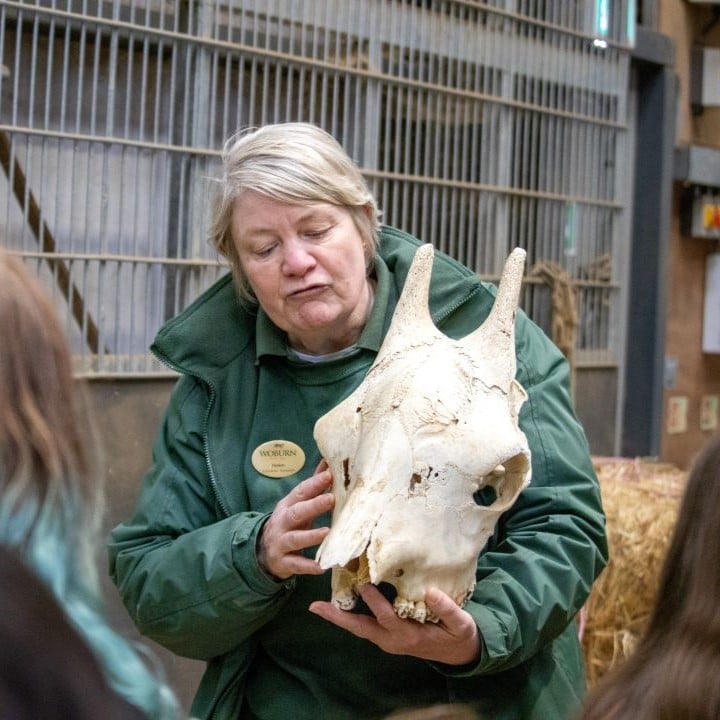 A day on the wild side
For children aged 8 - 17 years old, this action-packed day full of fun activities is specifically designed for pre-teens who love animals! £42.50 per child.
CHRISTMAS BREAK:
Thursday 21st December
Friday 22nd December
Wednesday 27th December
Thursday 28th December
Friday 29th December
Tuesday 2nd January
AND... half term dates February 19th to 23rd!