WHY the IEF?
The team of keepers chose to work with the International Elephant Foundation (IEF) because of the charity's excellent work in elephant conservation. This includes projects and educational programs in the wild, as well as in their managed facilities for both African and Asian elephants. The charity focuses on important issues like herd management, protection and scientific research.
RESEARCH FUNDING
The International Elephant Foundation also supports a vital research programme into the Elephant Endotheliotropic Herpes Virus (EEHV), which is deadly to baby elephants. This elephant-specific disease strikes calves between the ages of 1 and 4 years old.
There is known to be various strains of the virus found in both African and Asian elephants both in the wild and human care, there is also no known vaccine or cure.
MISSION STATEMENT
"IEF creates a sustainable future for elephants. We generate and effectively invest resources to support elephant conservation, education, research, and management programs worldwide. Through our passion, expertise, knowledge, and partnerships we inspire and engage people to ensure a vibrant future with elephants everywhere."
Read more about the International Elephant Foundation here
FUNDRAISING FOR IEF
Since starting to raise money for the IEF in 2014, the team at Woburn Safari Park has organised an annual Elephant Appreciation weekend and to date has raised over £100,000.
The money sent to the International Elephant Foundation is put to very good use:- helping stop the illegal poaching of elephants, lobbying governments to stop illegal ivory trade and also to help to educate local communities and reduce the human / elephant conflict that arises due to their loss of habitat.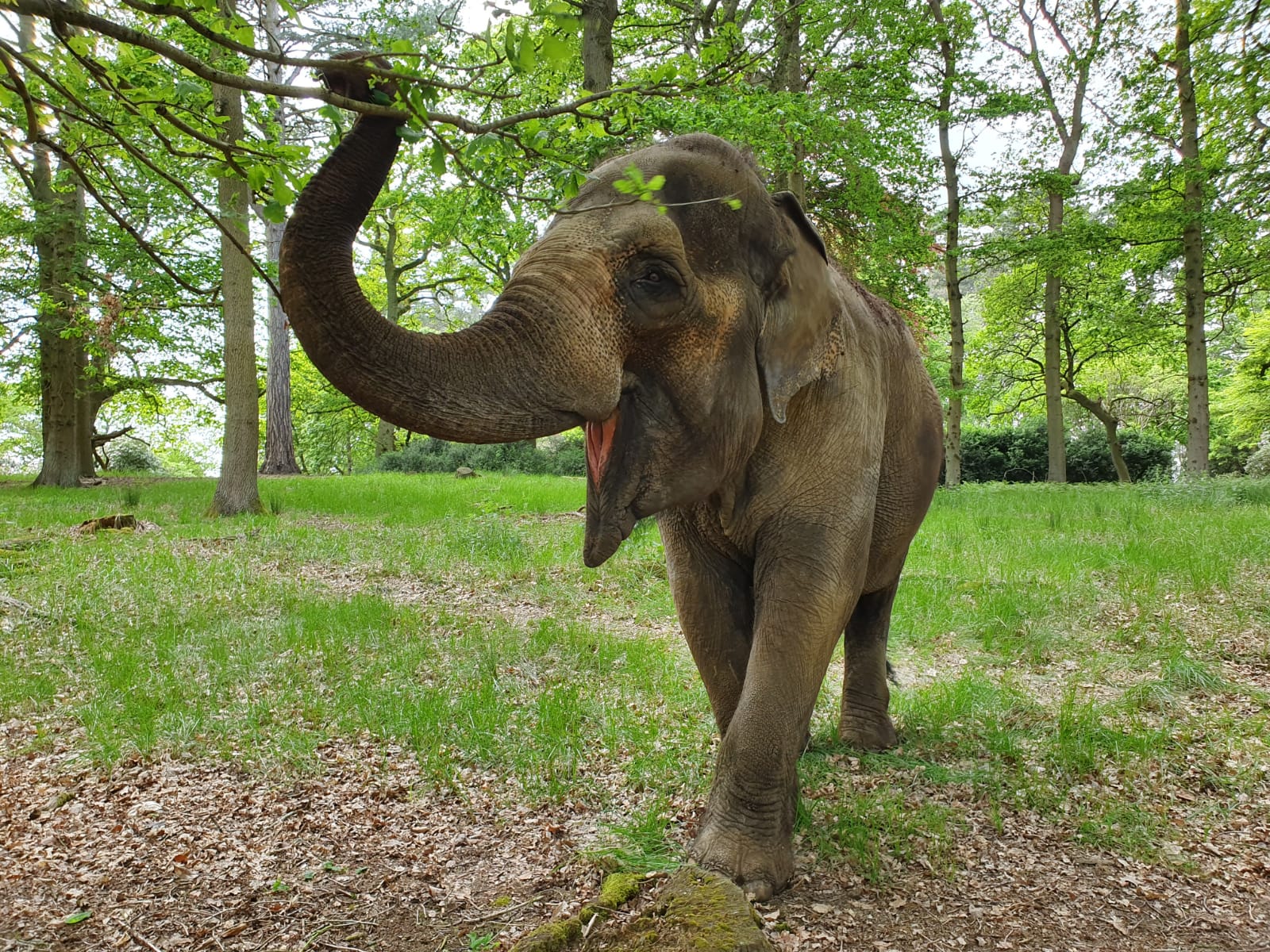 Where does the money go?
£2 provides 13 posters teaching elephant conservation and forest protection to communities in Nepal
£5 buys one pair of boots for anti-poaching patrols in Zambia
£22 buys one primer used in testing for the presence of EEHV in saliva and dung samples
£66 supports veterinary costs for one month for the horses of the Mount Kenya Horse Patrol Team
£75 buys one month of HEC mitigation tools for the Conservation Response Unit teams in Way Kambas National Park, Sumatra
£100 provides comprehensive elephant conservation education materials including stationary, activity sheets, and art supplies to one school near Kibale National Park, Uganda