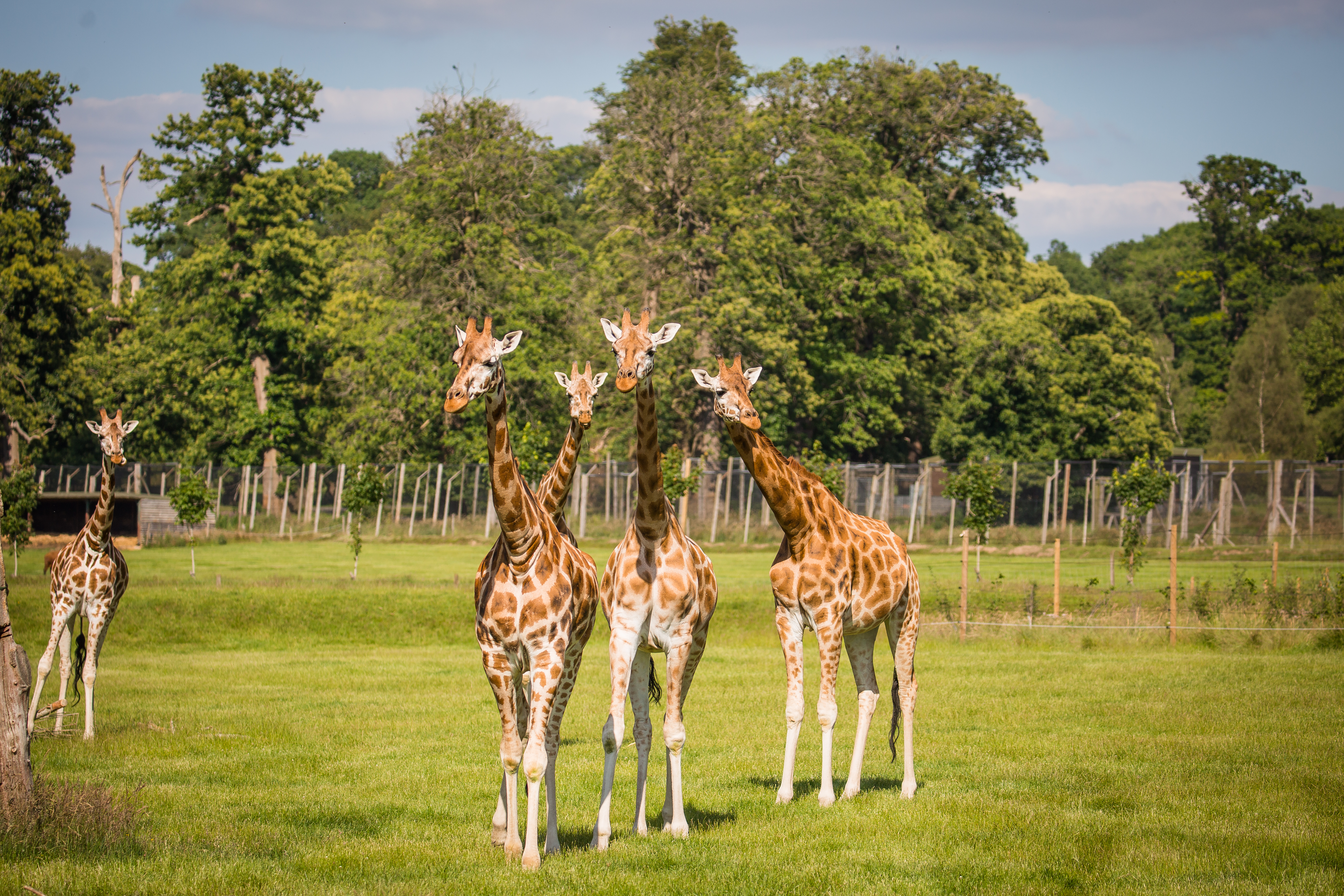 Session Outline
This session introduces the term 'habitat' with a detailed look at the 'Savannah' habitat in particular.
Children will understand what basic requirements animals, including humans, need in their habitats to survive.
The session takes place overlooking the Road Safari, where children will see its similarities to the African Savannah and some animals that will live there.
Focusing on giraffes, children learn how they are adapted to their habitat by looking at artefacts and if possible on occasions, the real animals.
Discussions about predators and prey and food chains.
NEW for winter!
School groups visiting Woburn Safari Park in January or February 2022 now have the exciting opportunity to meet the giraffe in a new educational session.
As part of the African Adventure session, participating school groups will be taken behind-the-scenes into the giraffe house to meet the Rothschild's giraffe herd up close.
Alongside getting to know the individual giraffes living at the safari park, students will also learn more about their behaviour and welfare throughout the session.
Book your winter school trip:
School trips can be booked by contacting the Education Team on 01525 290991 or education@woburnsafari.co.uk.
LEARNING OUTCOMES
Understand the term 'habitat'
Understand the basic requirements needed within a habitat to help animals survive
Understand how animals are adapted differently to help them find/eat food
Understand how the losing part of a food chain can affect the rest of the habitat
Curriculum Links
Animals, including humans (KS1)
Identify and name a variety of common animals that are carnivores, herbivores, and omnivores
Find out about and describe the basic needs of animals, including humans, for survival (water, food, and air)
Living things and their habitats (KS1)
Identify that most living things live in habitats to which they are suited and describe how different habitats provide for the basic needs of different kinds of animals and plants, and how they depend on each other
Science: Living things and their habitats (KS2)
Explore and use classification keys to help group, identify and name a variety of living things in their local and wider environment
Science: Evolution and inheritance (KS2)
Identify how animals and plants are adapted to suit their environment in different ways
Geography: Human and physical geography (KS2)
Describe and understand key aspects of physical geography.