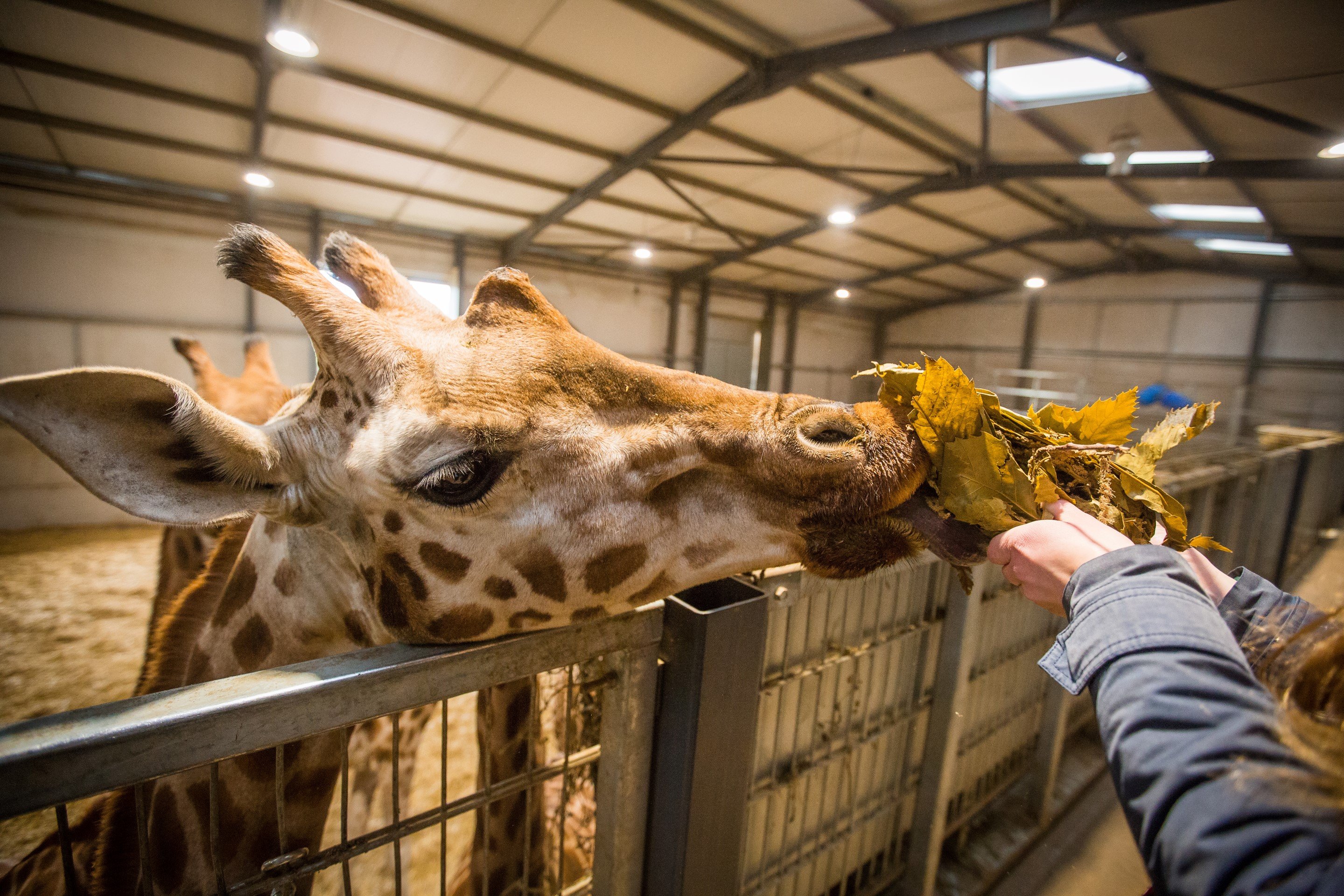 Meet the giraffe herd
face to face
A 90 minute guided tour of the Safari Park in a VIP Land Rover, with a special encounter with the herd of majestic Rothschild's giraffe face-to-face either in their house or from a VIP Land Rover in their reserves.
This unforgettable VIP experience with the tallest animals at the Park gives you the memorable chance to learn all about this endangered species and feed them some leaves.
BoOk NOW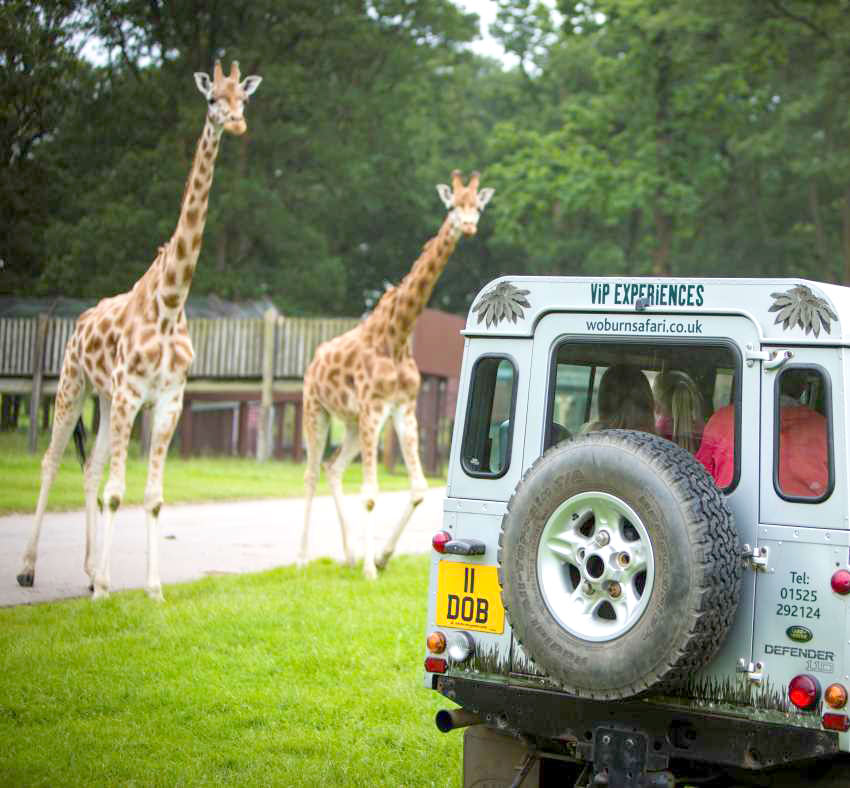 Your Giraffe Experience includes:
A 90 minute safari experience through the Road Safari animal reserves with an experienced guide
An encounter with the endangered Rothschild's giraffe herd, where you'll be able to feed them some of their favourite leaves
Admission to Woburn Safari Park on the day of your visit from opening times
A FREE guidebook
Cold weather Giraffe Encounter
During the colder months (October to April, but often all year around), this VIP Experience will take you on an exciting visit behind-the-scenes, into the giraffe house.
You will be taken by your experienced tour guide to a specially designed viewing platform where you will meet the giraffe at eye level and be able to feed the giraffe a little treat.
Warm Weather Giraffe Encounter
As the weather warms up (generally from around April to October) the giraffe herd will be out roaming in their nine-acre parkland reserves. There may still be an opportunity to visit them in their house, but the herd have the freedom to choose where they want to spend time, so may choose to be outside.
During these months, this VIP experience will include a trip in a VIP Land Rover to enjoy a tour of Giraffe Junction alongside these majestic creatures. You will also have the opportunity to feed the herd their favourite leaves.
On exceptionally wet days, this reverts to the below cold weather option.
How much is the giraffe encounter?
£399 for up to four people (minimum booking).
£80 per additional person. Book a maximum of six people online, or call the VIP team on 01525 292124 to book up to 10 people.
For more information email us on vip@woburnsafari.co.uk.
Prices are valid to 31st October 2024.
Availability and Restrictions
Bookings are subject to availability for dates during the year
Your experience will be in the brand new giraffe house on colder days, or in the VIP Land Rover on warmer days when the giraffe herd are outside - this is entirely weather dependant and cannot be guaranteed in advance when the weather is changeable
The giraffe house tour (during colder months) is suitable for children aged 5+ years only (under 5's can enter the house, but not go up to the upper platform, or feed the giraffes). Under 5's are not allowed to feed the giraffe (due to the strength of the animals), but can accompany on the Land Rover experience.
Under 16's must be accompanied by a parent or guardian
Children under 12 will be provided with a booster seat to ensure secure travel in our Land Rovers
All prices shown include VAT.