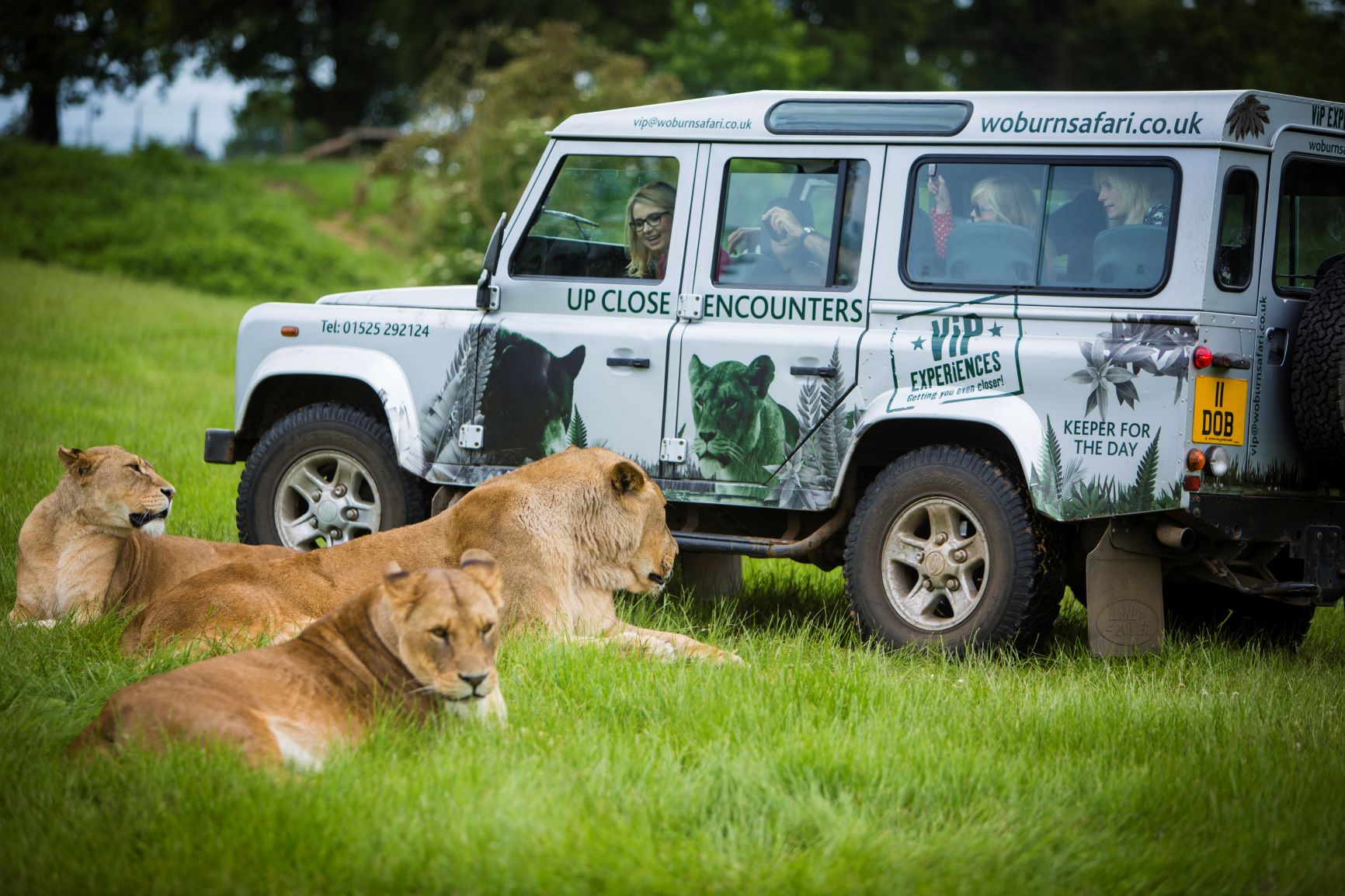 Meet the African lions
This 30-minute VIP experience will take you off-road to meet the Woburn lion pride with a dedicated tour guide.
You'll be taken up close to the lions in this thrilling experience, giving you the chance to learn all about these amazing big cats at the same time as getting to know the individual lions living at the Park!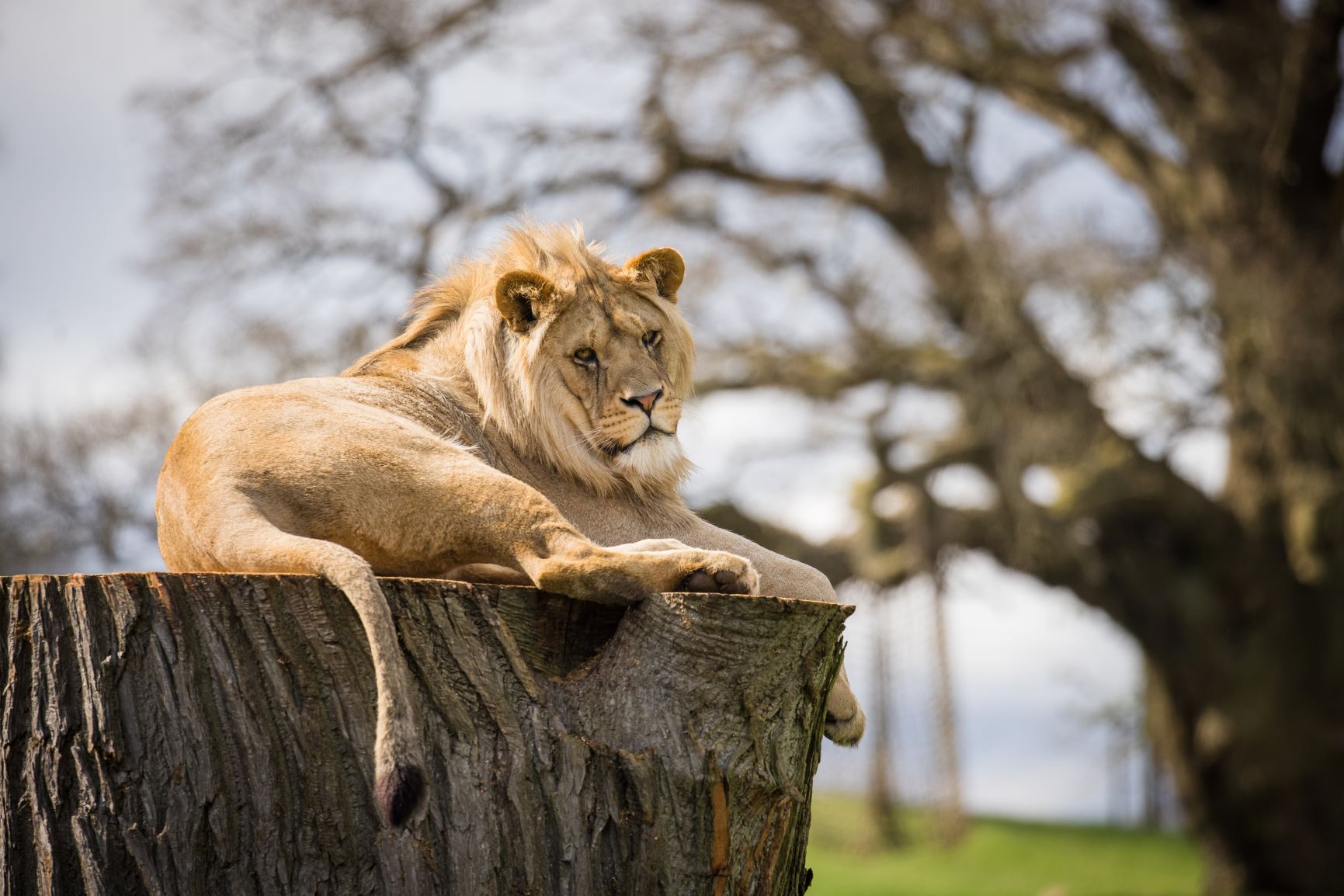 The Lion Experience includes:
A 30-minute experience with the African lions
FREE admission to Woburn Safari Park on the day of your visit from 9.30am
A dedicated tour guide and the opportunity to ask any questions
A FREE guidebook
How much is the Up Close Lion Encounter?
£199 for two people (minimum booking), £80 per additional person, for up to for four people (maximum booking).
Prices are valid until 31st December 2023.
Dates are now available to book by phone, for more information please email the team on vip@woburnsafari.co.uk or call 01525 292124.
Availability and Restrictions
Bookings are available for selected dates during the year, subject to availability
Children under 12 will be provided with a booster seat to ensure secure travel in our Land Rovers
Participants must be able to enter and exit a Land Rover
Please note, photography is not permitted within the carnivore houses
On some dates the experience may centre around the tigers and their house, rather than the lions. This is at the discretion of carnivore keepers and is for animal welfare reasons, and unfortunately is not something that can be pre-selected by guests.
All prices shown include VAT.
How to book
The Lion Encounter is available to book by calling the VIP team on 01525 292124 or email vip@woburnsafari.co.uk.