After enjoying an exciting drive through the Road Safari to see wonderful wild animals, you can continue the adventure on foot.
Fearless kids aged 5-12 years* will be clamouring to climb this fantastic high ropes course, located in the Foot Safari.
With total safety in mind, the instructors give a full introduction and each child is clipped into a harness and safety line from start to finish.
Watch as your little ones climb to new heights on the course and master each of the twenty exciting elements, including the Burma Bridge, Organ Pipes and the Spiders Web.
Children will love the thirty plus minutes of exhilarating adventure, as they view the Park from high above, before swooping back down to ground level on the final zip wire.
Book your place at the cabin alongside the course on the day of your visit

Open from 12pm to 5pm.
Please note: Suitable clothing must be worn at all times, please wear suitable long trousers. Please wear appropriate footwear with soles with good grips. No sandals or open / slip-off shoes permitted.
Additional charge applies.
Restrictions apply:

*The age range of children allowed to use the course is approximately 5-12 years of age, but height restrictions are the first indication of if the course is suitable for each child to use.
Minimum height limit 1.1 metres, 3'6"
Maximum height limit 1.4 metres, 4'6"
Terms and conditions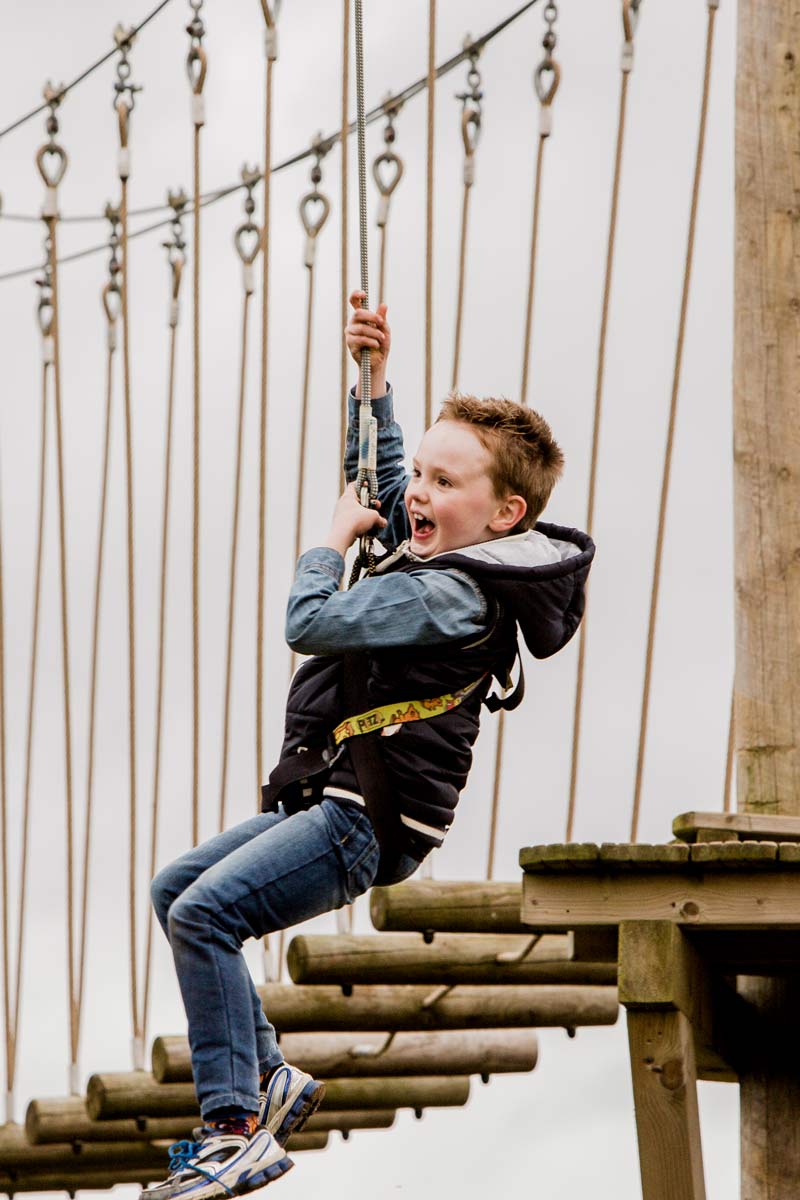 Safety at the park
Plan your Covid secure day out at Woburn Safari Park. Read about all the safety measures in place to keep you safe during your visit.