The lockdown lion cub litter has been named!
During the UK lockdown, on the 24th April 2020, one of Woburn Safari Park's lionesses gave birth to a large litter of lion cubs.
The 'lockdown litter' were born to mother Dakota and father Joco.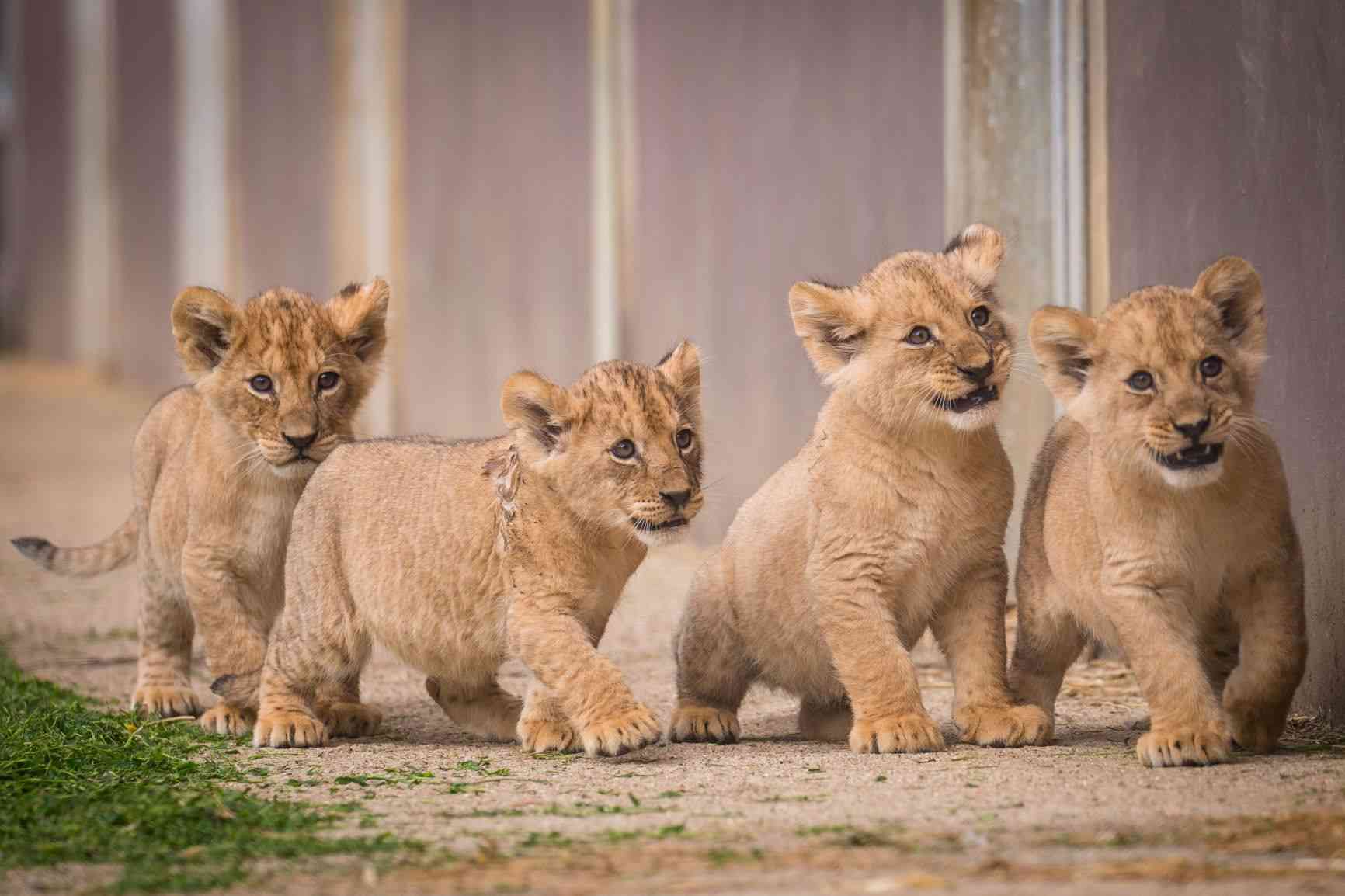 WHAT HAVE THE LION CUBS BEEN NAMED?
Following their crucial innoculations jab, the gorgeous cubs began spending time outside alongside mum, Dakota.
The keepers that look after the cubs named two of cubs, female Amara and male Zulu.
And the keepers then turned to you for help in naming two of the male cubs.
We can now announce that the final two male lion cubs have been called... Hasani and Iniko!

HOW TO SEE THE LION CUBS
The new litter may be seen in the small paddock next to the lion house in the Kingdom of Carnivores drive-through enclosure. Mum, Dakota, decides if the weather and the temperature is suitable for her young cubs and lucky visitors may see the playful young family in their paddock from 9.30am-1.30pm each day.