The four African lion cubs born in April have met the pride for the first time.
Since their birth the 'lockdown litter' has spent time bonding with their mother, Dakota, in a smaller side pen, adjacent to their specially designed lion house.
But the quadruplets can now be seen mingling with the rest of the pride in the safari drive through enclosure at Woburn.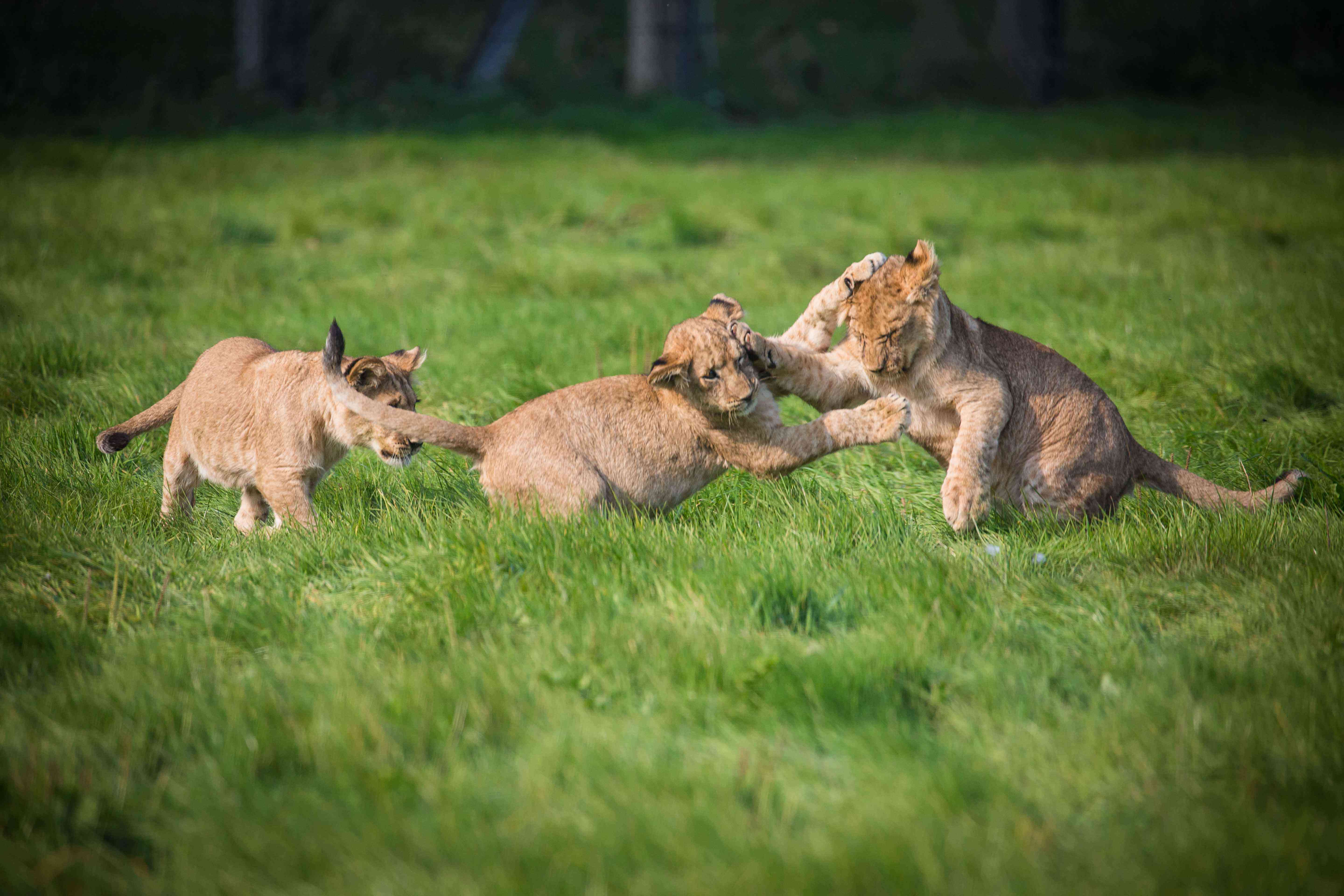 EXPLORING THEIR NEW HOME
The young cubs have recently been named. Young female Amara was named by keepers, while male Zulu was named in a HELLO! magazine competition, and males Hasani and Iniko were given their names as part of a competition on the Safari Park website.
When it came to venturing out into their new home in the 32-acre Lion Park reserve on the Road Safari, the three young male cubs led the way, while Amara kept closer to Dakota.
The 16-week-old cubs were introduced to the lionesses Abi, Tyra, Zuri and Tallulah, as well as to the two older cubs, Kahari and Kojo, that were born in July 2019, all under the careful watch of Dakota.
Since their introductions, Kahari and Kojo have made for playful companions for the four younger cubs, although Dakota does have to step in as a protective mother from time-to-time to calm things down.
The youngsters have taken to their new home well and have been enjoying exploring, although they are still wary when it comes to crossing the roads. So, if you spot them trying to get across the road whilst you're driving through their enclosure, the keepers would be grateful if you could momentarily stop to give them a chance to cross safely.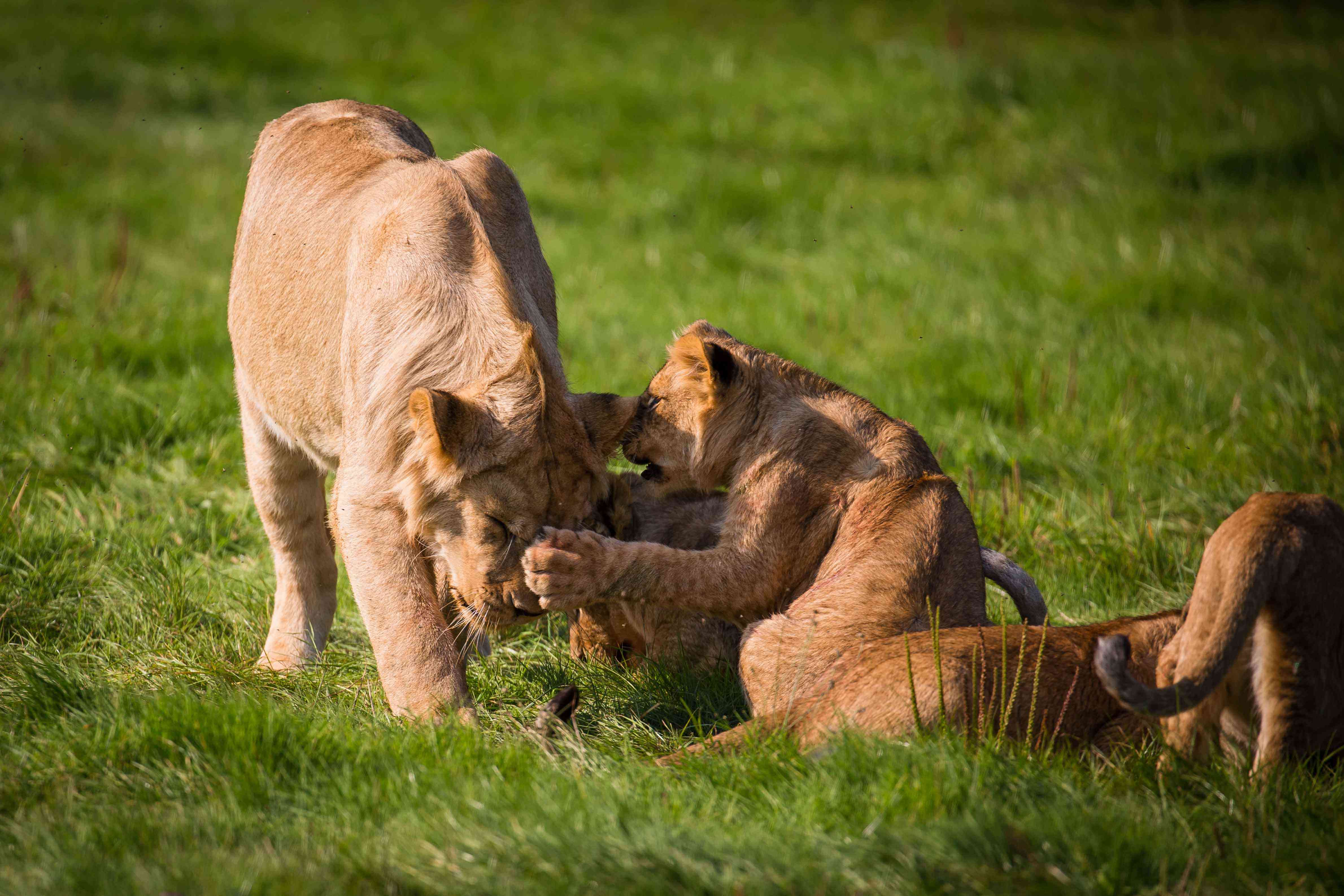 BOOK YOUR OWN SAFARI ADVENTURE TO SEE THE CUBS
Book your tickets online now and head out on your own safari adventure without having to leave the UK. See if you can spot the lion cubs and their adorable playfights as you wind your way through the Kingdom of Carnivores safari drive through!