Help the red panda keepers in the Foot Safari at Woburn Safari Park raise money in aid of the Red Panda Network, in time for International Red Panda Day on the 19th September. There are lots of ways to take part...
Enter the COLOURING COMPETITION
Take part in the virtual colouring competition and help keepers raise much needed funds for the Red Panda Network.
Download the colouring sheet here, then when you've completed your artwork email a photo of your colouring sheet along with proof of your donation to the Red Panda Network to marketing@woburn.co.uk to enter (scroll down for details). The minimum donation is £4 on the Red Panda Network website.
The competition closes on 30th September and a winner will be chosen by the red panda keepers, and announced on the 6th October. The lucky winner will receive admission tickets for four people to use at the Park.
CLAIM YOUR FREE HI-RES ARTWORK*
Help us in supporting the Red Panda Network with and receive a FREE* high resolution photo of your choice.
Pick from the photos below, send a suggested donation of £10 directly to the Red Panda Network (see below for how to donate), then send us proof of your donation and tell us which image you want to marketing@woburn.co.uk . You'll receive a high resolution file download link to your image... these can be printed on amazing large scale canvas prints, or as framed pictures for your wall.
HOW TO DONATE
Head to Red Panda Network charity website, or go to the Woburn Safari Park Facebook page to donate directly to the Red Panda Network.

Please dedicate your donation to us, noting the donation is 'In Honor' of Woburn Safari Park in the following way, when you complete the process.
Proof of donation should then be supplied by forwarding the 'Thank you' email confirmation you receive to marketing@woburn.co.uk.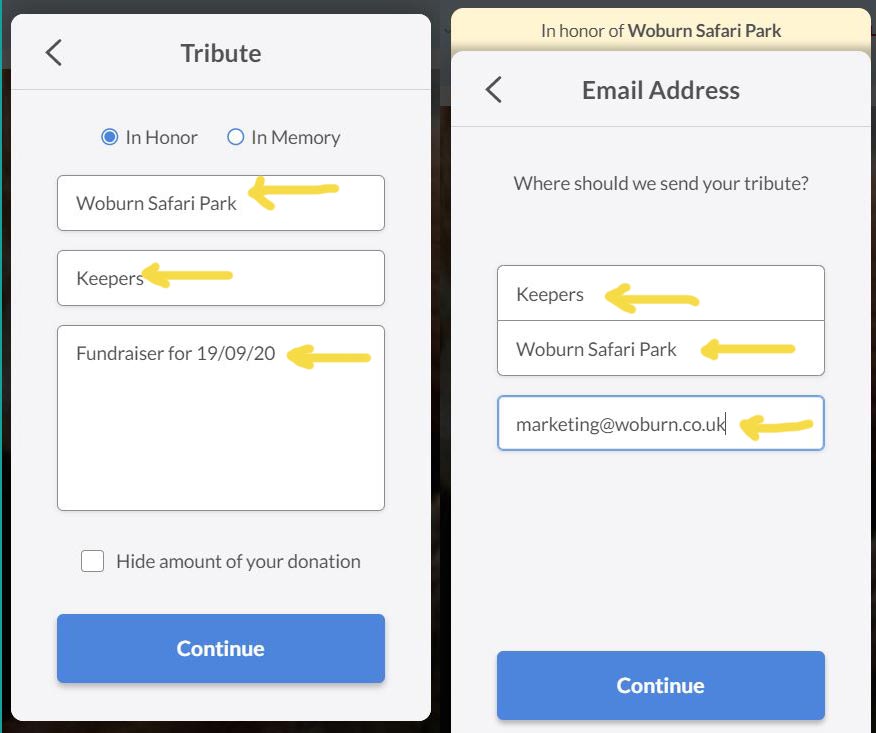 WHY DO RED PANDAS NEED OUR HELP?
The IUCN has listed Red panda as 'Endangered' with less than 10,000 individuals in the wild, although this figure may be much smaller.
Unfortunately, they suffer from habitat loss and illegal killing and as a result individuals live in very small 'subpopulations', meaning the future could result in poor gene pools out in the wild, from inbreeding.
ABOUT THE RED PANDA NETWORK
Red Panda Network (RPN) is the world's first nonprofit organisation dedicated to protecting red pandas and their habitat. The Red Panda Network works with local communities in Nepal on community based research, education, and sustainable development projects to ensure the survival of wild red pandas.
To find out more about the work that Red Panda Network do, click here.