Meet Mishka
Mishka is one of the three Amur tigers living at Woburn Safari Park within the Kingdom of the Carnivores reserve in the Road Safari. She lives at the Park alongside her mother Minerva and father Elton.
You can find Mishka in Kingdom of Carnivores.
About Mishka
Mishka lives in the large nine acre tiger enclosure within Kingdom of the Carnivores at Woburn Safari Park. She was born on 17th September 2015, to mother Minerva and father Elton, alongside her sister Milashki. Together, the tigers have access to three areas within their reserve.
Mishka was definitely always the more playful and inquisitive of the two young siblings and she still loves to have a dip in the pool on particularly warm days. She is easily identifiable from the other tigers due to the markings above her eyes being in the shape of ying-yangs!
The tiger's enclosure fetaures lots of enrichment for the animals to enjoy including rope balls, platforms, pools and trees. Tigers are the only cat species who enjoy spending time in water, so make sure to keep your eyes peeled for them spending time by the water side on your next visit.
Amur tigers are endangered in the wild and the arrival of Mishka and her sister Milashki was great news for the future conservation of this species. Tigers are naturally solitary animals so keepers will tend to keep them separated to avoid any unneccessary stress or aggression.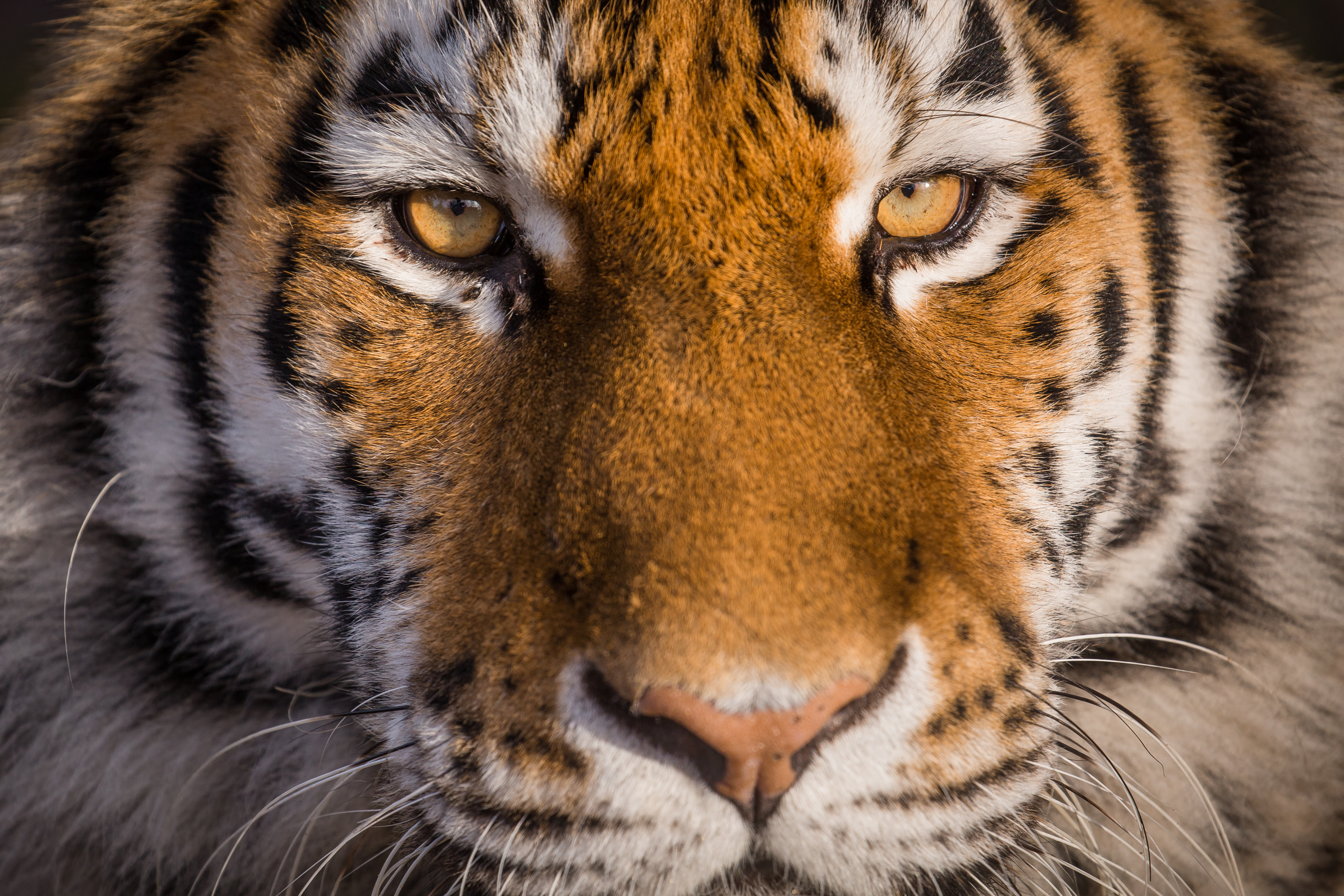 Amur Tigers
Mishka is an Amur tiger, the largest of the big cat species. Woburn Safari Park has three Amur tigers, living in the Kingdom of the Carnivores.
Please try searching again