HELPING RHINOS
Helping Rhinos is a charity that is focused on ensuring the long-term secruity and survival of the rhino, along with other endangered wildlife in their natural habitats.
The charity focuses on protecting rhino habitats, on providing protection in the form of anti-poaching initiatives such as dog patrol units and ranger training, alongside working with the community to help educate them on the benefits of protecting wildlife.
Helping Rhinos also works hard to produce education resources covering a range of conservation issues are also provided for use in schools, works with research organisations and governments.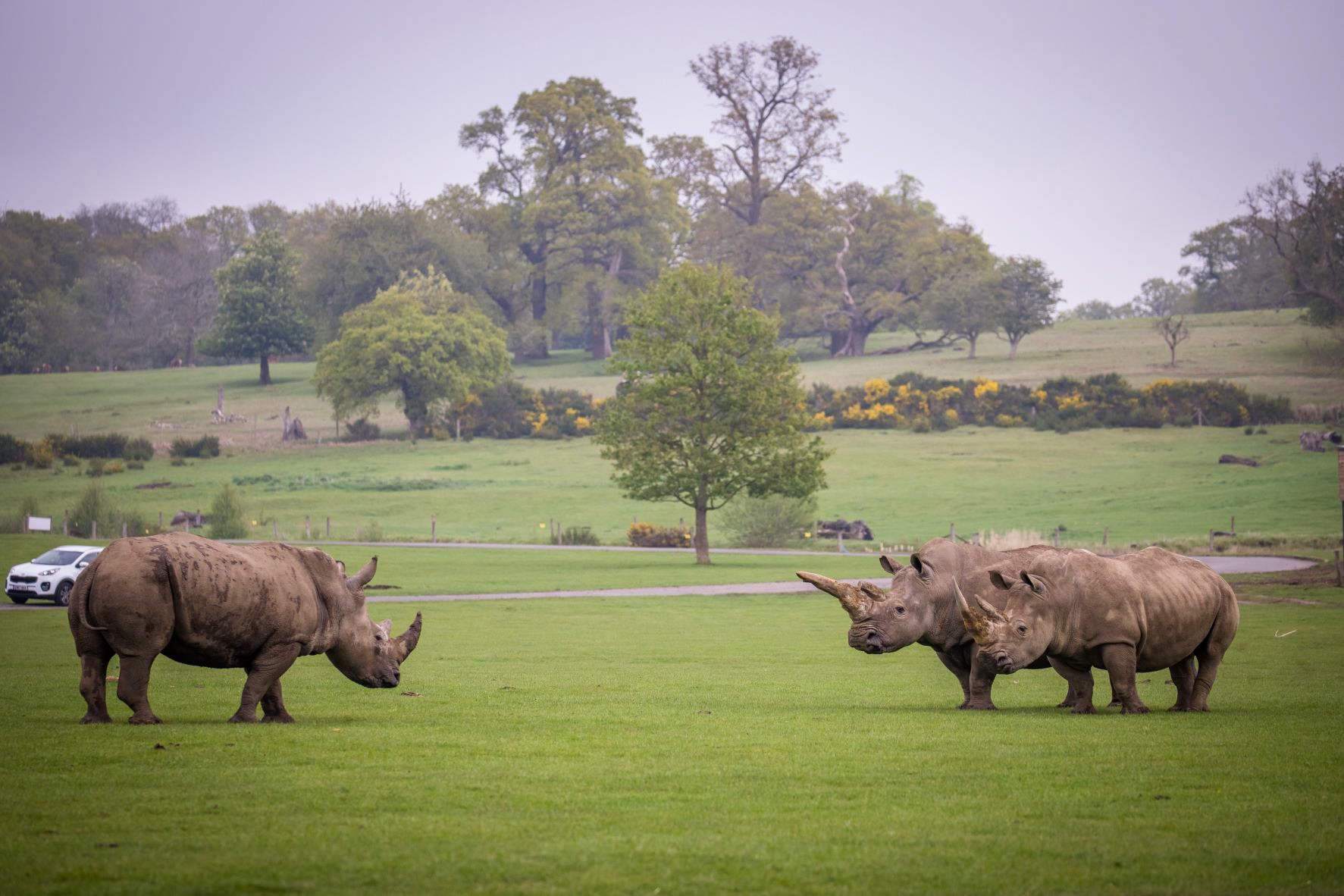 THE THREATS RHINOS FACE IN THE WILD
Woburn Safari Park is home to four Southern white rhinos which can be seen in the Savannah section of the Road Safari. Rhinos once roamed many places throughout Eurasia and Africa but unfortunately today, very few survive outside of national parks and reserves.
There are numerous threats that have contributed to the decline of the rhinos wild population, nearly all of which are caused by humans. Some young calves can fall prey to a range of predators including big cats, crocodiles, and hyenas but the main factors affecting the wild population of rhinos include the illegal rhino horn trade, habitat loss, and political conflict.
RAISING MONEY FOR HELPING RHINOS
In 2019, the keepers at Woburn Safari Park held a Rhino Charity Weekend in aid of Helping Rhinos and raised nearly £1000 across the weekend for the charity.
The money raised from the charity event went towards the work that Helping Rhinos do at Zululand Rhino Orphanage.
The orphanage is currently home to six rhino orphans and two hippo orphans. The money raised was put towards caring for the orphans and so was spent on milk for them, as well as medication, feed, security, veterinary care and much more.
In 2020 the orphanage is hopeful that it will be able to release two of the older orphans back into the wild, after which they will be closely monitored.